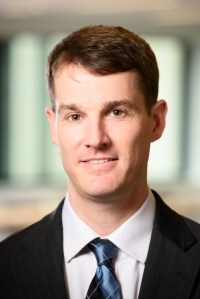 Download High-Res Photo
Number of U.S.-born babies with unauthorized immigrant parents has fallen since 2007
About 250,000 babies were born to unauthorized immigrant parents in the United States in 2016, the latest year for which information is available, according to a new Pew Research Center analysis of government data about illegal immigration. This represents a 36% decrease from a peak of about 390,000 in 2007.
'Defining the universe' is essential when writing about survey data
Given the wide range of people we speak to for our polls – and the issues we ask them about – it's important to be as clear as possible about exactly who says what. In research circles, this practice is sometimes called "defining the universe."
Trump has appointed a larger share of female judges than other GOP presidents, but lags Obama
Women account for 28% of the 67 judges Trump has appointed to the federal courts since taking office, well below the share appointed by Barack Obama but higher than the share appointed by any other Republican president. Seven of the 67 judges (10%) are racial or ethnic minorities.
Men, women differ over some qualities they see as essential for political and business leadership
Men and women in America generally agree on many of the qualities and competencies they see as essential for political and business leaders to have. But there are notable differences in the importance they ascribe to some of those qualities.
Defending against terrorism has remained a top policy priority for Americans since 9/11
Around seven-in-ten Americans or more have seen defending against terrorism as a top priority for the White House and Congress since early 2002.
Where the public stands on key issues that could come before the Supreme Court
Ahead of the Senate's deliberations over Kavanaugh, here's a look at where the public stands on some of the major legal, political and social issues that could come before the Supreme Court in the years ahead.
With another Supreme Court pick, Trump is leaving his mark on higher federal courts
Trump has successfully appointed more federal appeals court judges so far in his presidency than his two predecessors combined had at the same point in theirs. And with his nomination of Brett Kavanaugh to the Supreme Court, Trump soon could install his second justice on the nation's highest court, too.
5 key takeaways about populism and the political landscape in Western Europe
People with populist views in Western Europe are more likely than those with mainstream views to distrust traditional institutions. While populist attitudes span the ideological spectrum in Western Europe, populist political parties are relatively unpopular in the region.
As fatal overdoses rise, many Americans see drug addiction as a major problem in their community
The U.S. public's concerns about drug addiction come amid increases in the number and rate of fatal drug overdoses across urban, suburban and rural communities.
America's incarceration rate is at a two-decade low
At the end of 2016, there were about 2.2 million people behind bars in the U.S., amounting to an incarceration rate of 860 inmates for every 100,000 adults.