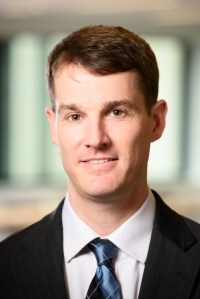 Download High-Res Photo
With another Supreme Court pick, Trump is leaving his mark on higher federal courts
Trump has successfully appointed more federal appeals court judges so far in his presidency than his two predecessors combined had at the same point in theirs. And with his nomination of Brett Kavanaugh to the Supreme Court, Trump soon could install his second justice on the nation's highest court, too.
5 key takeaways about populism and the political landscape in Western Europe
People with populist views in Western Europe are more likely than those with mainstream views to distrust traditional institutions. While populist attitudes span the ideological spectrum in Western Europe, populist political parties are relatively unpopular in the region.
As fatal overdoses rise, many Americans see drug addiction as a major problem in their community
The U.S. public's concerns about drug addiction come amid increases in the number and rate of fatal drug overdoses across urban, suburban and rural communities.
America's incarceration rate is at a two-decade low
At the end of 2016, there were about 2.2 million people behind bars in the U.S., amounting to an incarceration rate of 860 inmates for every 100,000 adults.
Q&A: How Pew Research Center identified bots on Twitter
For a recent study on automated accounts and Twitter, we had to answer a fundamental question: Which accounts are bots and which accounts aren't? Read a Q&A with Stefan Wojcik, a computational social scientist at the Center and one of the report's authors, on how he and his colleagues navigated this question.
Americans had concerns about self-driving cars before fatal Arizona accident
Last year, a slight majority of Americans said they were at least somewhat worried about the development of autonomous cars and hesitant about riding in one if given the chance.
Federal judicial picks have become more contentious, and Trump's are no exception
Trump's federal judicial picks have faced a record amount of opposition, reflecting growing discord over presidential appointments to the judiciary.
Wie Länder weltweit Demokratie, Militärherrschaft und andere politische Systeme sehen
Eine Studie, die vom Pew Research Center im vergangenen Frühjahr in 38 Ländern durchgeführt wurde, gibt für die Zukunft von Demokratie weltweit sowohl Anlass zum Optimismus als auch zur Sorge.
Comment les pays du monde entier perçoivent la démocratie, le régime militaire et les autres systèmes politiques
Un sondage mené par le Pew Research Center dans 38 pays au printemps dernier a provoqué une bouffée d'optimisme autant que des inquiétudes quant à l'avenir de la démocratie à travers le monde.
Cómo se ve a la democracia, un gobierno militar y otros sistemas políticos en países alrededor del mundo
Una encuesta realizada esta primavera por el Pew Research Center en 38 países concluyó que existen razones para el optimismo, pero también inquietudes sobre el futuro de la democracia alrededor del mundo.