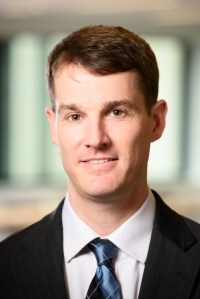 Download High-Res Photo
How Pew Research Center surveyed 1,000 U.S. Muslims
In a short video, Pew Research Center researchers explain how they produced the Center's wide-ranging new survey of 1,001 American Muslims.
John Kelly's military background is unusual for a White House chief of staff
John Kelly is the first chief of staff in more than four decades to come from the upper ranks of the military, and unlike most of his predecessors he has no prior work experience in the White House or campaign politics.
Q&A: Pew Research Center's president on key issues in U.S. polling
Read a Q&A with Michael Dimock, president of Pew Research Center, on recent developments in public opinion polling and what lies ahead.
Few Americans support cuts to most government programs, including Medicaid
Americans tend not to favor budget cuts when asked about specific areas being affected, including Medicaid.
Q&A: Using Google search data to study public interest in the Flint water crisis
Read an interview with Director of Journalism Research Amy Mitchell, who helped author the study.
Many Americans haven't heard of the House Freedom Caucus
About four-in-ten adults say they have heard "nothing at all" about the Freedom Caucus, a group of conservative Republican lawmakers in the House.
Immigration offenses make up a growing share of federal arrests
Federal law enforcement agencies are making more arrests for immigration-related offenses and fewer arrests for other types of offenses – including drug, property and gun crimes – than they were a decade ago.
Federal criminal prosecutions fall to lowest level in nearly two decades
Federal prosecutors filed criminal charges against 77,152 defendants in fiscal year 2016. That's a decline of 25% since fiscal 2011.
Most violent and property crimes in the U.S. go unsolved
In 2015, 47% of the violent crimes and 35% of the property crimes tracked by the Bureau of Justice Statistics were reported to police.
Younger Supreme Court appointees stay on the bench longer, but there are plenty of exceptions
Justices who were younger than 45 when they took the oath of office served an average of 21.6 years on the court; those who were ages 45 to 49 served an average of 19.4 years.