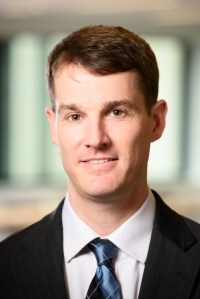 Download High-Res Photo
10 things we learned about gender issues in the U.S. in 2017
Allegations about sexual misconduct by prominent men in politics, entertainment, media and other industries have reverberated across the United States in recent months, drawing attention to issues of gender equality in the workplace and in broader American society.
Far more Americans say there are strong conflicts between partisans than between other groups in society
Americans are far more likely to say there are strong conflicts between Democrats and Republicans in the U.S. today than to say the same for other groups.
Many Americans, especially blacks and Hispanics, are hungry for help as they sort through information
Many U.S. adults say they would benefit a lot from having at least one of seven different kinds of help in accessing information to help with decision-making.
How countries around the world view democracy, military rule and other political systems
Many around the world say representative democracy is a good way to run their country. Compare global views of political systems and read six key findings.
Nearly half of Americans have a family member or close friend who's been addicted to drugs
It's common for Americans to know someone with a current or past drug addiction – and it's an experience that mostly cuts across demographic and partisan lines.
Supporters of stricter gun laws are less likely to contact elected officials
About one-in-five U.S. gun owners say they have ever contacted a public official to express their opinion on gun policy, compared with 12% of non-gun owners.
Most Americans would favor policies to limit job and wage losses caused by automation
Americans are apprehensive about a future in which machines take on more of the work currently done by humans, and most are supportive of policies aimed at cushioning the economic impact of widespread automation, according to a new Pew Research Center survey.
Hispanic dropout rate hits new low, college enrollment at new high
The high school dropout rate among U.S. Hispanics has fallen to a new low, a decline that comes alongside a long-term increase in Hispanic college enrollment.
About a fifth of Americans cite 9/11 response as event that made them most proud of U.S.
The Sept. 11 attacks united Americans in a way that few other historical events have.
Jury duty is rare, but most Americans see it as part of good citizenship
The chances of serving on a jury in any given year are small, but most Americans still see it as part of being a good citizen.