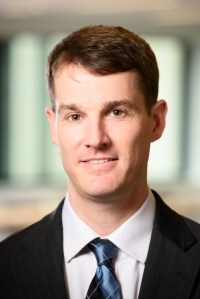 Download High-Res Photo
John Gramlich is a senior writer/editor at Pew Research Center.
10 facts about Americans and coronavirus vaccines
As the U.S. vaccination campaign ramps up, here are key facts about Americans' views about coronavirus vaccines.
Migrant apprehensions at U.S.-Mexico border are surging again
The U.S. Border Patrol apprehended nearly 100,000 migrants at the U.S.-Mexico border in February, a return to levels last seen in mid-2019.
A Year of U.S. Public Opinion on the Coronavirus Pandemic
The biggest takeaway may be the extent to which the decidedly nonpartisan virus met with an increasingly partisan response.
Under Trump, the federal prison population continued its recent decline
The number of federal prisoners sentenced to more than a year behind bars decreased by 5% between 2017 and the end of 2019.
How America Changed During Donald Trump's Presidency
Donald Trump's four-year tenure in the White House revealed extraordinary fissures in American society but left little doubt that he is a figure unlike any other in the nation's history.
Trump used his clemency power sparingly despite a raft of late pardons and commutations
Only two other presidents since 1900 – George W. and George H.W. Bush – granted fewer acts of clemency than Trump.
How Trump compares with other recent presidents in appointing federal judges
Donald Trump leaves the White House having appointed nearly as many appeals court judges in four years as Barack Obama appointed in eight.
As CDC warned against holiday travel, 57% of Americans say they changed Thanksgiving plans due to COVID-19
A third of U.S. adults say they changed their Thanksgiving plans "a great deal," while roughly a quarter changed their plans "some."
20 striking findings from 2020
As 2020 draws to a close, here are 20 striking findings from our studies, covering notable trends that emerged during the year.
What the data says (and doesn't say) about crime in the United States
The two primary sources of government crime statistics both paint an incomplete picture, though efforts at improvement are underway.