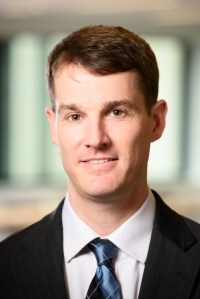 Download High-Res Photo
2020 election reveals two broad voting coalitions fundamentally at odds
If one takeaway from the election is historic voter participation, another may be the political polarization that has come to define the U.S.
What the 2020 electorate looks like by party, race and ethnicity, age, education and religion
What does the 2020 electorate look like politically, demographically and religiously as the race enters its final days?
5 facts about the Supreme Court
For the second time in four years, the U.S. Supreme Court is beginning its term with only eight justices. Here are five facts about the court.
Americans give the U.S. low marks for its handling of COVID-19, and so do people in other countries
Americans give their country comparatively low marks for its handling of the pandemic – and people in other nations tend to agree.
Americans have heard more about clashes between police and protesters than other recent news stories
The public is more likely to have heard "a lot" about ongoing confrontations between police and protesters than several other stories.
Americans' expectations about voting in 2020 presidential election are colored by partisan differences
Democrats are more concerned than Republicans about the ease of voting and the broader integrity of the 2020 presidential election.
Fast facts about U.S. views on oil and gas production as White House moves to open Alaska refuge to drilling
As the debate resurfaces over drilling in the wildlife refuge, here are some facts about Americans' views of expanded oil and gas drilling.
Why are COVID-19 cases rising in U.S.? Republicans point to more testing, Democrats to more infections
Most Republicans say the primary reason for the rise in confirmed coronavirus cases is that more people are being tested.
Fast facts about how Americans and Germans see security issues amid Trump's plan to reduce troop levels
Americans are much more likely than Germans to see U.S. bases in Germany as important for their country's national security.
Black Americans face higher COVID-19 risks, are more hesitant to trust medical scientists, get vaccinated
Black Americans stand out from other racial and ethnic groups in their attitudes toward key health care questions associated with the pandemic.