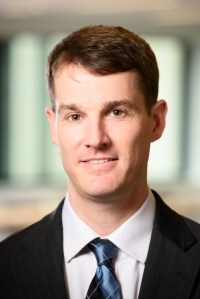 Download High-Res Photo
Americans' expectations about voting in 2020 presidential election are colored by partisan differences
Democrats are more concerned than Republicans about the ease of voting and the broader integrity of the 2020 presidential election.
Fast facts about U.S. views on oil and gas production as White House moves to open Alaska refuge to drilling
As the debate resurfaces over drilling in the wildlife refuge, here are some facts about Americans' views of expanded oil and gas drilling.
Why are COVID-19 cases rising in U.S.? Republicans point to more testing, Democrats to more infections
Most Republicans say the primary reason for the rise in confirmed coronavirus cases is that more people are being tested.
Fast facts about how Americans and Germans see security issues amid Trump's plan to reduce troop levels
Americans are much more likely than Germans to see U.S. bases in Germany as important for their country's national security.
Black Americans face higher COVID-19 risks, are more hesitant to trust medical scientists, get vaccinated
Black Americans stand out from other racial and ethnic groups in their attitudes toward key health care questions associated with the pandemic.
44% of Americans say they talk about the coronavirus outbreak most or almost all of the time
31% of U.S. adults say they discuss the outbreak with other people most of the time; another 13% say they talk about it almost all of the time.
Black imprisonment rate in the U.S. has fallen by a third since 2006
There were 1,501 black prisoners for every 100,000 black adults in 2018, down sharply from 2,261 black inmates per 100,000 black adults in 2006.
Coronavirus downturn likely to add to high government debt in some countries
For some governments, the debt incurred on COVID-19 relief will add to the considerable red ink already on their ledgers before the pandemic.
As newsrooms face coronavirus-related cuts, 54% of Americans rate media's response to the outbreak positively
Many U.S. news organizations are covering the coronavirus pandemic while themselves facing financial pressure from the outbreak.
5 facts about Fox News
While U.S. Democrats turn to a variety of outlets for political news, no source comes close to matching the appeal of Fox News for Republicans.