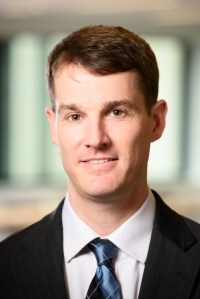 Download High-Res Photo
44% of Americans say they talk about the coronavirus outbreak most or almost all of the time
31% of U.S. adults say they discuss the outbreak with other people most of the time; another 13% say they talk about it almost all of the time.
Black imprisonment rate in the U.S. has fallen by a third since 2006
There were 1,501 black prisoners for every 100,000 black adults in 2018, down sharply from 2,261 black inmates per 100,000 black adults in 2006.
Coronavirus downturn likely to add to high government debt in some countries
For some governments, the debt incurred on COVID-19 relief will add to the considerable red ink already on their ledgers before the pandemic.
As newsrooms face coronavirus-related cuts, 54% of Americans rate media's response to the outbreak positively
Many U.S. news organizations are covering the coronavirus pandemic while themselves facing financial pressure from the outbreak.
5 facts about Fox News
While U.S. Democrats turn to a variety of outlets for political news, no source comes close to matching the appeal of Fox News for Republicans.
Most Americans are confident hospitals can handle the needs of the seriously ill during COVID-19 outbreak
71% of U.S. adults say they are confident that medical centers in their area can handle the needs of seriously ill people during the pandemic.
Use our Global Indicators Database to analyze international public opinion
Our Global Indicators Database serves as a repository of data on global views about international and domestic politics, economics and other topics.
Before the pandemic, three-quarters of Americans said people would cooperate with each other in a crisis
Cooperating in a time of a crisis has taken on urgency as government leaders urge Americans to take steps to prevent the spread of COVID-19.
Looking back on impeachment, a quarter of Americans say Trump did nothing wrong
A 46% plurality of U.S. adults say the president did something wrong regarding Ukraine and it was enough to justify his removal from office.
Amid coronavirus threat, Americans generally have a high level of trust in medical doctors
In 2019, 74% of Americans said they had a mostly positive view of doctors; 68% had a mostly favorable view of medical research scientists.