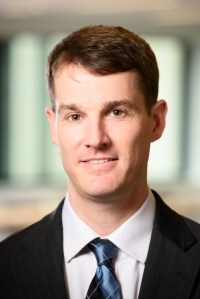 Download High-Res Photo
Most Americans are confident hospitals can handle the needs of the seriously ill during COVID-19 outbreak
71% of U.S. adults say they are confident that medical centers in their area can handle the needs of seriously ill people during the pandemic.
Use our Global Indicators Database to analyze international public opinion
Our Global Indicators Database serves as a repository of data on global views about international and domestic politics, economics and other topics.
Before the pandemic, three-quarters of Americans said people would cooperate with each other in a crisis
Cooperating in a time of a crisis has taken on urgency as government leaders urge Americans to take steps to prevent the spread of COVID-19.
Looking back on impeachment, a quarter of Americans say Trump did nothing wrong
A 46% plurality of U.S. adults say the president did something wrong regarding Ukraine and it was enough to justify his removal from office.
Amid coronavirus threat, Americans generally have a high level of trust in medical doctors
In 2019, 74% of Americans said they had a mostly positive view of doctors; 68% had a mostly favorable view of medical research scientists.
5 key findings from our latest Election News Pathways survey, from impeachment to the Democratic race
59% of Americans are following news about the 2020 candidates closely, but far fewer are following it very closely at this stage of the race.
How border apprehensions, ICE arrests and deportations have changed under Trump
How has immigration enforcement changed under Trump? Here's a look at the data on border apprehensions, interior arrests and deportations.
Democrats, Republicans each expect made-up news to target their own party more than the other in 2020
There's broad concern among Democrats and Republicans about the influence that made-up news could have during the 2020 presidential election.
A snapshot of the top 2020 Democratic presidential candidates' supporters
As the race for the nomination heats up, supporters of the major Democratic candidates stand apart from one another in notable ways.
Fast facts about Nigeria and its immigrants as U.S. travel ban expands
Nigeria is Africa's most populous nation and is the top birthplace among African immigrants living in the U.S.