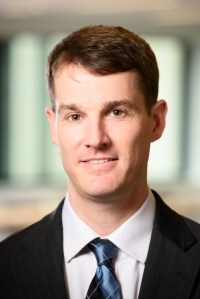 Download High-Res Photo
What's happening at the U.S.-Mexico border in 5 charts
Border apprehensions are rising quickly and the demographic profile of apprehended migrants is changing.
Most Americans say it's OK for professional athletes to speak out publicly about politics
Racial and ethnic minorities are more likely than white Americans to say it's acceptable for professional athletes to publicly address political issues.
7 facts about guns in the U.S.
Three-in-ten U.S. adults personally own a gun. A majority of Americans say gun laws should be stricter than they are today.
How the attitudes of West and East Germans compare, 30 years after fall of Berlin Wall
Despite broadly positive sentiments among Germans about the changes of the past 30 years, views differ in some notable ways in the former West and East.
Far more immigration cases are being prosecuted criminally under Trump administration
The first full fiscal year of the Trump administration saw large increases in the number of people arrested and criminally prosecuted for immigration offenses.
Republicans have confidence in presidential appointees, Democrats trust career government employees
Partisans have different levels of confidence when it comes to the type of personnel who hold government jobs – presidential appointees or career employees.
5 facts about the abortion debate in America
About six-in-ten U.S. adults say abortion should be legal in all or most cases. There is a large and growing partisan divide on abortion.
What the data says about gun deaths in the U.S.
A look at the data on murders, suicides and other gun deaths in the U.S. and how they have changed over time.
Young Americans are less trusting of other people – and key institutions – than their elders
Americans believe trust has declined in the U.S., whether it involves citizens' faith in each other or their confidence in the government.
For World Population Day, a look at the countries with the biggest projected gains – and losses – by 2100
Four of the 10 most populous countries will no longer be among the top 10 in 2100 – and all four will be supplanted by rapidly growing African nations.