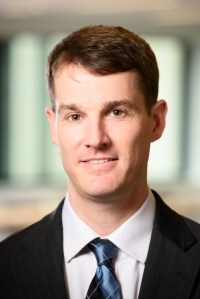 Download High-Res Photo
Republicans have confidence in presidential appointees, Democrats trust career government employees
Partisans have different levels of confidence when it comes to the type of personnel who hold government jobs – presidential appointees or career employees.
5 facts about the abortion debate in America
About six-in-ten U.S. adults say abortion should be legal in all or most cases. There is a large and growing partisan divide on abortion.
What the data says about gun deaths in the U.S.
A look at the data on murders, suicides and other gun deaths in the U.S. and how they have changed over time.
Young Americans are less trusting of other people – and key institutions – than their elders
Americans believe trust has declined in the U.S., whether it involves citizens' faith in each other or their confidence in the government.
For World Population Day, a look at the countries with the biggest projected gains – and losses – by 2100
Four of the 10 most populous countries will no longer be among the top 10 in 2100 – and all four will be supplanted by rapidly growing African nations.
What makes a good citizen? Voting, paying taxes, following the law top list
Majorities of Americans say voting in elections, paying taxes and following the law are very important to good citizenship, according to a 2018 survey.
Only 2% of federal criminal defendants go to trial, and most who do are found guilty
Trials are rare in the federal criminal justice system: Just 2% of criminal defendants went to trial in 2018. Acquittals are even rarer.
From police to parole, black and white Americans differ widely in their views of criminal justice system
Attitudes vary considerably by race on issues including crime, policing, the death penalty, parole decisions and voting rights.
10 facts about Americans and Facebook
Despite facing more scrutiny, Facebook is used by around seven-in-ten U.S. adults and remains popular across demographic groups.
The gap between the number of blacks and whites in prison is shrinking
Blacks have long outnumbered whites in U.S. prisons. But a significant decline in the number of black prisoners has narrowed the gap.