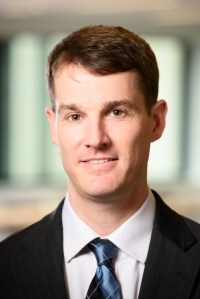 Download High-Res Photo
What makes a good citizen? Voting, paying taxes, following the law top list
Majorities of Americans say voting in elections, paying taxes and following the law are very important to good citizenship, according to a 2018 survey.
Only 2% of federal criminal defendants go to trial, and most who do are found guilty
Trials are rare in the federal criminal justice system: Just 2% of criminal defendants went to trial in 2018. Acquittals are even rarer.
From police to parole, black and white Americans differ widely in their views of criminal justice system
Attitudes vary considerably by race on issues including crime, policing, the death penalty, parole decisions and voting rights.
10 facts about Americans and Facebook
Despite facing more scrutiny, Facebook is used by around seven-in-ten U.S. adults and remains popular across demographic groups.
The gap between the number of blacks and whites in prison is shrinking
Blacks have long outnumbered whites in U.S. prisons. But a significant decline in the number of black prisoners has narrowed the gap.
Q&A: What Pew Research Center's new survey says about local news in the U.S.
Amy Mitchell, director of journalism research at Pew Research Center, discusses the findings of a new study on America's local news landscape.
Looking ahead to 2050, Americans are pessimistic about many aspects of life in U.S.
Majorities of Americans foresee widening income gaps, tougher financial times for older Americans and intensifying political divisions.
California is one of 11 states that have the death penalty but haven't used it in more than a decade
More than a third of the states that allow executions haven't carried one out in at least 10 years or, in some cases, much longer.
Q&A: Why and how we expanded our American Trends Panel to play a bigger role in our U.S. surveys
Nick Bertoni, manager of the American Trends Panel, explains how the panel works and what its recent expansion means for our future survey work.
More people around the world see U.S. power and influence as a 'major threat' to their country
A growing share of people globally see U.S. power and influence as a major threat to their country. Views are linked with attitudes toward Trump and the U.S. as a whole.