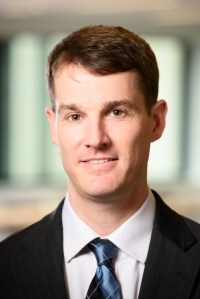 Download High-Res Photo
Q&A: How Pew Research Center surveyed nearly 8,000 police officers
Read an interview with Senior Editor Rich Morin and Senior Research Methodologist Andrew Mercer, who were involved in our groundbreaking police officer survey.
Federal prison population fell during Obama's term, reversing recent trend
Obama is on pace to become the first president since Carter to leave the White House with a smaller federal prison population than when he took office.
Tillerson would be first secretary of state without military or government experience
At least four secretaries of state previously worked as top executives for large private-sector companies.
U.S. ends year with fewest executions since 1991
Just five states – Alabama, Florida, Georgia, Missouri and Texas – accounted for all 20 executions in the U.S. in 2016.
Most Americans haven't heard of the 'alt-right'
The political movement known as the alt-right has sparked considerable debate in recent weeks. Most Americans, however, haven't heard of the movement at all.
What kinds of backgrounds do U.S. attorneys general have?
Alabama Sen. Jeff Sessions, President-elect Donald Trump's pick for attorney general, closely resembles many previous Justice Department leaders.
Trump voters want to build the wall, but are more divided on other immigration questions
Though many Trump supporters say illegal immigration is a serious problem in the U.S. and want to build the wall, they are more divided on other questions.
Voters' perceptions of crime continue to conflict with reality
Despite double-digit decreases in U.S. violent and property crime rates since 2008, most voters say crime has gotten worse during that span.
America's political divisions in 5 charts
As Election Day unfolds, look through five charts that highlight how politically polarized the nation has become.
It's harder for Clinton supporters to respect Trump backers than vice versa
Nearly the opposite is true among Trump supporters, however: 56% say they have no trouble respecting someone who backs Clinton.