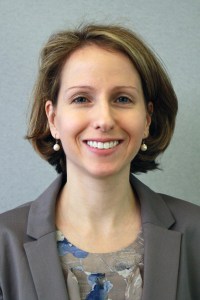 Download High-Res Photo
Courtney Kennedy
Displaying 11 - 20 of 27 results
A Field Guide to Polling: Election 2020 Edition
While survey research in the United States is a year-round undertaking, the public's focus on polling is never more intense than during the run-up to a presidential election.
Why public opinion polls don't include the same number of Republicans and Democrats
While the notion that polls should include equal numbers of Republicans and Democrats makes some sense, it's based on a misunderstanding of what polling is intended to do.
How is polling done around the world?
The Center conducts polls in many countries other than the U.S. – but the methodology behind our international surveys can vary.
When Online Survey Respondents Only 'Select Some That Apply'
when designing an online survey questionnaire, there is more than one way to ask a respondent to select which options in a series applies to them.
Mobile Connectivity in Emerging Economies
Access to mobile phones and social media is common across emerging economies. People around the world see certain benefits from these technologies, yet there are also concerns about their impact on children.
Response rates in telephone surveys have resumed their decline
Response rates to telephone public opinion polls conducted by Pew Research Center have resumed their decline, to 7% in 2017 and 6% in 2018.
What our transition to online polling means for decades of phone survey trends
What does the migration to online polling mean for the country's trove of public opinion data gathered over the past four decades?
Phone vs. online surveys: Why do respondents' answers sometimes differ by mode?
Pew Research Center conducts surveys over the phone and, increasingly, online. But these two formats don't always produce identical results.
What are nonprobability surveys?
Many online surveys are conducted using "nonprobability" or "opt-in" samples, which are generally easier and cheaper to conduct. In our latest Methods 101 video, we explore some of the features of nonprobability surveys and how they differ from traditional probability-based polls.
Can we still trust polls?
Donald Trump's victory in 2016 and the U.K. "Brexit" decision rattled public confidence in polls. Our new video explains why well-designed polls can be trusted.