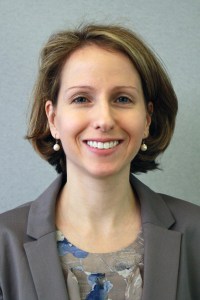 Download High-Res Photo
Courtney Kennedy
Displaying 27 results
How do you write survey questions that accurately measure public opinion?
In the second video from our Methods 101 series, we're tackling why question wording is so important in public opinion surveys.
For Weighting Online Opt-In Samples, What Matters Most?
A growing share of polling is conducted with online opt-in, or nonprobability, samples. This trend has raised some concern within the industry because, while low participation rates pose a challenge for all surveys, the online opt-in variety face additional hurdles.
Personal finance questions elicit slightly different answers in phone surveys than online
People polled by telephone are slightly less likely than those interviewed online to say their personal finances are in "poor shape."
How can a survey of 1,000 people tell you what the whole U.S. thinks?
The first video in our "Methods 101" series is about random sampling, a concept that undergirds all probability-based survey research. Here's how it works.
A basic question when reading a poll: Does it include or exclude nonvoters?
Opinion polls in the U.S. can address the same topic yet reach very different results. There are several reasons this can happen, but we tackle one of the most basic: Did the poll include or exclude the 45% who didn't vote in November?
What we learned about online nonprobability polls
The advantages of these online surveys are obvious – they are fast and relatively inexpensive, and the technology for them is pervasive. But are they accurate?
Advances in Telephone Survey Sampling
Telephone surveys face numerous challenges, but some positive developments have emerged, principally with respect to sampling.