Potential Republican presidential candidate Dr. Ben Carson made news earlier this week when he said that being gay is a "choice," but when it comes to public opinion, polls show that Americans remain divided over whether "nature" or "nurture" is ultimately responsible for sexual orientation.
Four-in-ten Americans (42%) said that being gay or lesbian is "just the way some choose to live," while a similar share (41%) said that "people are born gay or lesbian," according to the most recent Pew Research Center poll on the issue, conducted in 2013.
Fewer U.S. adults (8%) said that people are gay or lesbian due to their upbringing, while another one-in-ten (9%) said they didn't know or declined to give a response.
People with the most education are the most likely to say that gays and lesbians were born that way. Indeed, 58% of Americans with a postgraduate degree say that people are born gay or lesbian, compared with just 35% of those with a high school diploma or less.
The percentage of all Americans who believe that people are born gay or lesbian has roughly doubled (from 20% to 41%) since 1985, when the question was asked in a Los Angeles Times survey.
More than three decades of Gallup polls also show a considerable rise in the view that being gay or lesbian is a product of "nature" rather than "nurture." But the most recent survey, in 2014, still finds that the nation remains split in its feelings on the origins of sexual orientation.
The 2014 Gallup poll found that 42% of respondents said gay people are born that way, while 37% said people are gay due to "factors such as their upbringing and environment." Gallup's surveys ask the question somewhat differently than do Pew Research surveys; Gallup does not offer respondents the option to say that homosexuality is a choice.
In any case, the question is not settled for Americans or in the scientific community, where the ongoing search for a "gay gene" has yielded intriguing results that continue to be debated. Meanwhile, the American Psychological Association says that while there is no scientific consensus on the origins of sexual orientation, "most people experience little or no sense of choice" about it.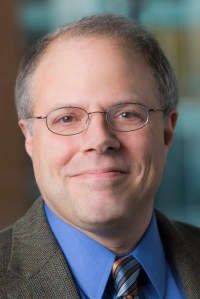 David Masci
is a former senior writer/editor focusing on religion at Pew Research Center.