The Supreme Court brought some clarity to the role of prayer in civic life today by reaffirming that prayer before legislative bodies is not only constitutional, but that it can contain Christian and other faith-specific language. At the same time, today's 5-4 ruling in Town of Greece v. Galloway largely upheld existing case law rather than significantly breaking new ground.
The high court said that it does not violate the First Amendment's Establishment Clause to begin a legislative body's meeting or session with a prayer, even one that uses explicit Christian or other religious language. The allowance of prayer that includes language specific to a particular religious tradition builds on a 1983 Supreme Court ruling, Marsh v. Chambers, which first found legislative prayer to be constitutional. 
As it did in Marsh, the court in Town of Greece reaffirmed that prayers that denigrate other faiths or aggressively promote a particular religion are not permissible. However, the decision today also makes clear that courts should intervene only when plaintiffs can show a pattern of impermissible prayers. A single prayer that promotes or denigrates a particular faith does not in itself violate the Establishment Clause, according to the decision.
The plaintiffs in Town of Greece challenged a New York municipality's practice of beginning each local board meeting with a prayer. Two citizens argued that these prayers violate the Establishment Clause, in part because the invocations have been largely Christian.
The town countered that its practice does not violate the Establishment Clause because the opportunity to offer a prayer was made available to residents of all faiths. Greece also argued that its policy fits squarely into the parameters set by the Supreme Court in the Marsh decision, which ruled legislative prayer constitutional – in large part because the practice dates back to the founding of the republic and is embedded in the country's history and tradition.
In today's decision, the high court agreed with Greece's town board that the Christian nature of many of the prayers does not constitutionally invalidate them. Writing for the majority, Justice Anthony Kennedy stated that "to hold that invocations must be nonsectarian would force the legislatures that sponsor prayers and the courts that are asked to decide these cases to act as supervisors and censors of religious speech."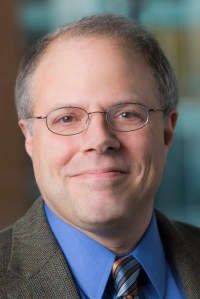 David Masci
is a former senior writer/editor focusing on religion at Pew Research Center.