Just weeks after the U.S. Supreme Court's landmark decisions on same-sex marriage, LGBT advocates are ramping up legal efforts to expand marriage rights for gays and lesbians at the state level.
In five states – Arkansas, New Mexico, North Carolina, Pennsylvania and Texas – gay marriage supporters have filed new lawsuits seeking to legalize same-sex marriage where it has been banned. In addition, LGBT-rights advocates have announced that, in the coming weeks, they plan to file similar lawsuits in Alabama, Florida and Virginia.
In addition to inspiring new lawsuits, the Supreme Court decisions are having an impact in at least six states – Hawaii, Illinois, Michigan, Nevada, New Jersey and Utah – where court challenges to same-sex marriage bans were already underway before the high court rulings. For example, in Illinois and New Jersey, plaintiffs challenging state laws banning same-sex marriage have used the  high court rulings as the rationale for asking courts hearing the cases to quickly strike down these bans.
The battlefield is expanding in other ways as well, with gay rights advocates in a number of states, including Arizona, Arkansas, Michigan, Ohio, Oregon and Nevada, now pushing for ballot initiatives that would give voters in coming elections an opportunity to legalize same-sex marriage – much as they did in Maine, Maryland and Washington state in 2012.
According to a Pew Research Center poll conducted in the days following the decisions, 45 percent of Americans say they approve of the rulings, while 40 percent disapprove.  Public opinion on gay marriage has shifted rapidly over the past decade; a majority (51 percent) now favor same-sex marriage, compared with just 33 percent in 2003. Much of this change has occurred with the support of the Millennial generation and among people who said they have changed their mind on the issue, including those who have done so because of personal experience in knowing someone who is gay or lesbian. (See our full series of reports on the topic and our first survey of LGBT adults.)
Other polls also show that the momentum, at least for now, is with those who favor same-sex marriage. For instance, in a survey conducted by Pew Research in early May 2013 (less than two months prior to the Supreme Court decisions,) nearly three-quarters of all Americans (72 percent) said that the legal recognition of same-sex marriage is "inevitable." Along with the clear victories for gay rights advocates in the Supreme Court, this sense of inevitability may be helping to drive the recent, explosive growth of court challenges to same-sex marriage bans at the state level.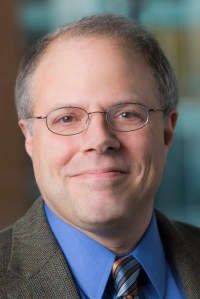 David Masci
is a former senior writer/editor focusing on religion at Pew Research Center.