There is an immigration angle to the Supreme Court ruling that struck down the federal Defense of Marriage Act: Some gay and lesbian Americans will now be able to obtain visas for their foreign-born same-sex spouses.
That is because the court's ruling states that federal law cannot make a distinction between opposite-sex married couples and same-sex couples living in states where same-sex marriage is legal.  According to the court's ruling, DOMA has had an impact on more than a thousand federal laws and a myriad of federal programs.
It is not yet clear how the court's decision will be implemented. But some experts say it's likely to have an impact on same-sex marriages in which one spouse is a non-citizen. In opposite-sex marriages, a U.S.-born or naturalized husband or wife can obtain a green card for an immigrant spouse from the Department of Homeland Security, which issued 273,429 such spousal visas in 2012. There is no annual quota for such visas.
According to research from the Williams Institute at UCLA Law School there are about 32,000 same-sex couples living the U.S. who are binational—that is, include both a citizen and a non-citizen. (These couples include unmarried and married pairs.) The court decision also removes a potentially contentious issue from the debate over immigration reform legislation. If DOMA had been upheld, advocates for same-sex marriage had promised to push for an amendment to extend visas privileges to U.S.-citizens with foreign-born spouses in same-sex marriages. Legislation currently pending in the Senate does not include such a provision.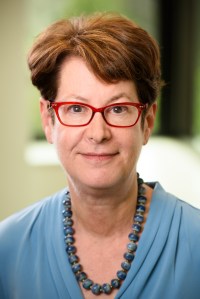 D'Vera Cohn
is a former senior writer/editor focusing on immigration and demographics at Pew Research Center.