Why did Pew Research decide to conduct an LGBT-specific survey?
We know from our surveys of the general public that there's been a sharp increase in support for same-sex marriage and in societal acceptance of homosexuality over the past decade. Of course, we're on the cusp of an important historical and cultural moment with the two cases pending before the U.S. Supreme Court. So this felt like a good time to explore the attitudes and experiences of the people most affected by these issues and trends.
Generally, how do your results in this survey compare with similar surveys done by others?
The first chapter of our report compares our findings with those done in recent years by other survey organizations, such as Gallup. The demographic portraits drawn by these surveys are broadly similar. However, we believe our survey is unique in the depth and breadth of topics it explores during a time when attitudes are changing.
How did you find your 1,197-person LGBT sample? How confident are you that the sample is representative of the LGBT population nationally?
The survey's respondents are members of a large, randomly selected and nationally representative sample of households recruited and maintained by the GfK Group, a research company we've worked with in the past. Members of these households – whom we refer to as panelists – complete an annual profile questionnaire that includes measures of such characteristics as age, sex, race, income, social and political attitudes, media use and sexual orientation and identity. Panelists who identified as LGBT were recruited to participate in this survey.
Was it easier or more difficult than usual to convince the people in your LGBT sample to participate?
When they join the panel, household members agree to participate in regular surveys. While not all panelists take part in every survey they are asked to take, 73% of those invited to take our survey did so. This is a higher rate of cooperation than we typically get in our surveys.
Why did you decide to do an online survey instead of the more traditional telephone or in-person interview? What special opportunities do online surveys pose?
Part of the decision was driven by the fact that attempting to locate a random sample of the LGBT population with a telephone or in-person survey is very expensive, given that such a small percentage of the adult population identifies as LGBT. When considering our approach, we knew that the GfK Group panel already contained a sufficient number of LGBT individuals to yield an adequate sample for this study. In addition, the online, self-administered method provides certain advantages when studying sensitive topics. One of the most important is that a respondent is able to answer our questions privately and need not worry that other people will overhear answers to the questions. Another advantage is that it is far easier for people to provide detailed responses to open-ended questions. The answers are in the respondents' own words, because they do not need to be transcribed by another person, such as necessary in a telephone interview.
What makes you so sure people will not only be honest in an online survey, but more honest than in a telephone or in-person interview?
There is extensive research on this issue. Self-administered surveys have been found to elicit more honest answers to potentially sensitive questions on a range of topics including sexual behavior, drug and alcohol use and attendance at religious services. This may mean that a higher percentage of LGBT individuals were willing to identify as LGBT in the panel than might do so in a typical telephone survey.
Has Pew Research done other self-administered surveys, and should it do more of them?
We have done a number of studies over the past few years using self-administered questionnaires, though this mode of interview has often been chosen for reasons other than concern about honesty of responses. For example, self-administration via the internet is very efficient for collecting data from special populations such as scientists, journalists or other professionals who can easily be contacted by email and are comfortable doing online surveys. We also have completed a couple of knowledge quizzes on the web using pictures, maps, graphs and symbols, along with traditional verbal questions. We are likely to continue to use self-administered surveys in the future and will experiment with doing more of these with the general public.
What would you say are some of the most surprising findings?
It may interest people to learn that 40% of our LGBT sample are bisexuals, compared with 36% who are gay men, 19% who are lesbians and 5% who are transgender adults. Our survey finds that female bisexuals outnumber male bisexuals by nearly three-to-one. It also shows that bisexuals differ from gay men and lesbians in a number of ways. For example, 77% of gay men and 71% of lesbians say that all or most of the important people in their lives know of their sexual orientation; just 28% of bisexuals say the same.
From your research, what's been driving the greater societal acceptance of LGBT people – generational change, more people coming to know more LGBT people personally, celebrities openly discussing their sexuality, other factors, or different dynamics in different age groups?
All of the above. Our LGBT survey respondents say that people knowing someone who is LGBT and celebrities who are open about being LGBT are very important factors. And our surveys of the general public confirm that knowing someone who is LGBT is associated with greater social acceptance. Our general public surveys also show that young adults are more accepting than older adults but that all age groups have grown more accepting over the past decade.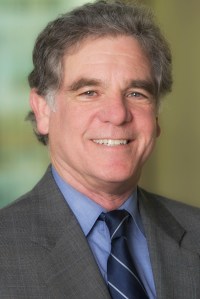 Paul Taylor
is the author of The Next America and the former executive vice president of Pew Research Center.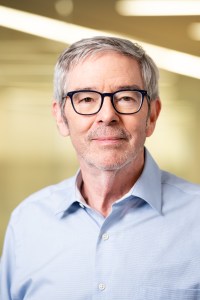 Scott Keeter
is a senior survey advisor at Pew Research Center.