In a number of areas, the 18% of U.S. adults who say social media is their most common way to get political and election news stand out from adults who most often follow politics on other platforms (such as print, radio, television or news websites).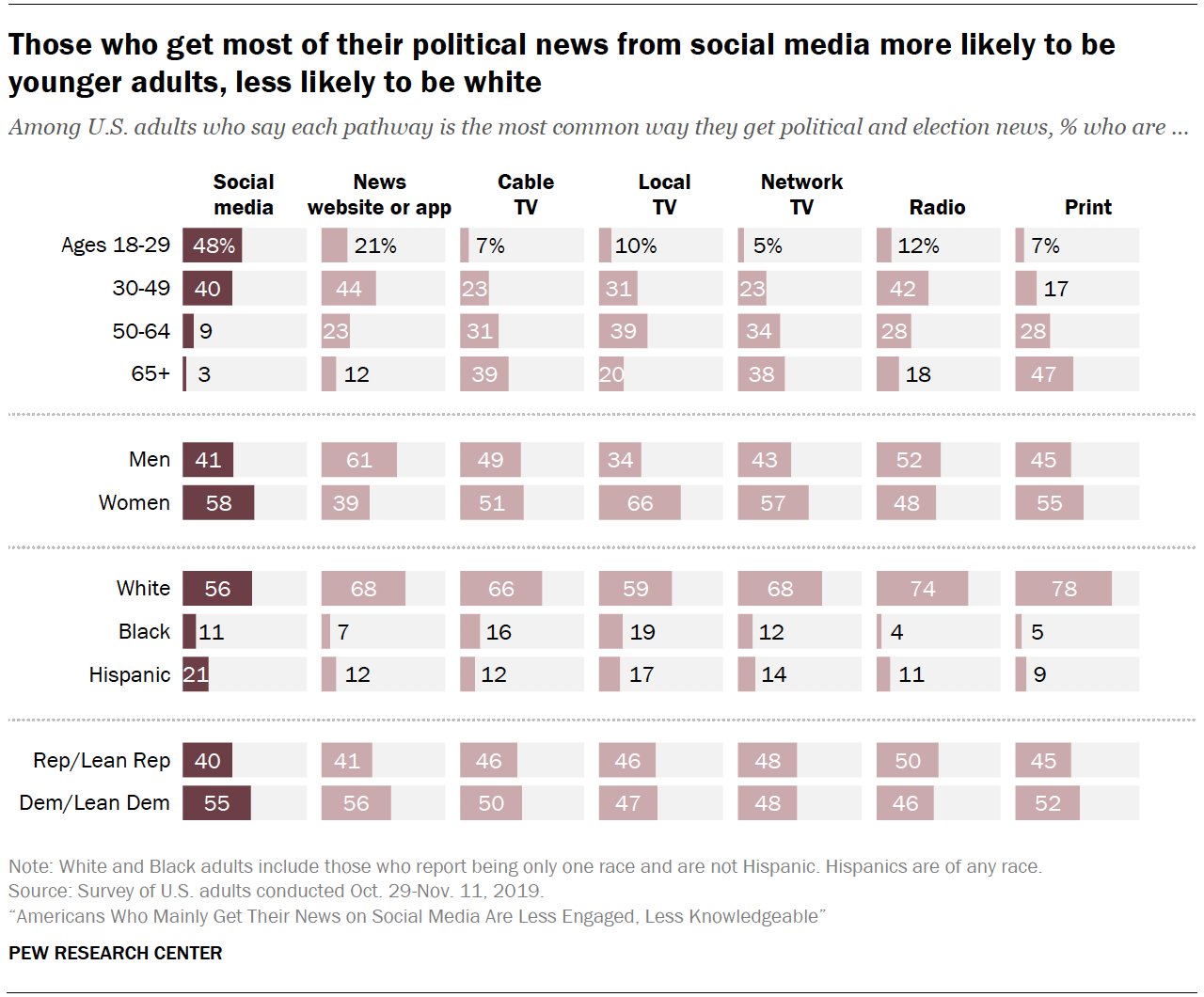 Most notably, the social media group is the youngest by a considerable margin. Nearly half of the adults in that group (48%) are under 30, and perhaps even more striking is that only 12% of them are 50 and older, according to a Pew Research Center survey conducted in October and November of 2019.
The group of Americans who rely primarily on news websites and apps for political news also skews relatively young. But compared with those who turn to social media, the share who are 50 and older is roughly three times as large (35%), and a much smaller share (21%) are between the ages of 18 and 29. Americans who most commonly use print, cable TV or network TV tend to be much older and have the smallest percentages of adults under 30 (7%, 7% and 5%, respectively).
Compared with all other news consumers, U.S. adults who most commonly use social media for news also have a lower percentage of white adults, at 56%. Notably, Hispanic adults comprise 21% of the social media news group – higher than the Hispanic share for most other platforms. But Black adults make up bigger shares of those who turn to local TV (19%) or cable TV (16%) than they do in the social media group (11%).
Looking at gender, 58% of those whose most common political news platform is social media are women, which is a larger portion of women than in the groups that turn to cable television (51%), radio (48%) or news websites (39%). The only platform with a higher share of women is local television news; about two-thirds of those who rely primarily on local TV for political news (66%) are women.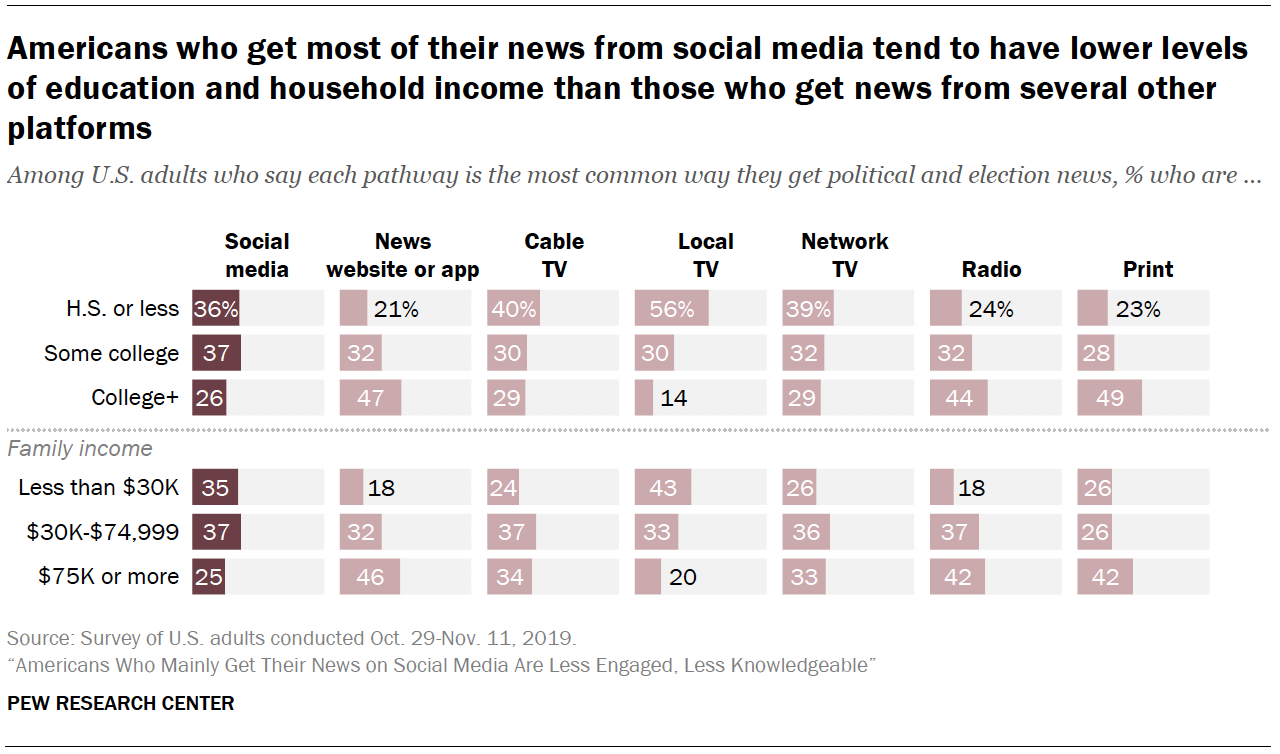 Americans who rely primarily on social media for political news are somewhat more likely to be Democrats or Democratic-leaning independents (55%) than the groups who turn to several other platforms – radio, local TV and network TV. The groups who turn to print, news websites and cable TV have a similar party makeup.
Finally, those who use social media for news tend to have lower levels of formal education and household income than those who turn to several other news platforms – patterns that are likely tied to the young age of this group. About a quarter of those whose most common platform for political and election news is social media (26%) have a four-year college degree, about on par with those who turn to network and cable TV for news. The only platform with a lower percentage of college graduates is local television, at 14%; far bigger shares among those who look to print (49%), news websites (47%) or radio (44%) have college degrees.
Those in the social media group (along with local TV consumers) also have lower family incomes than the other groups. About one-third (35%) have an income under $30,000 a year, and only 25% of those in the social media group make $75,000 a year or more.