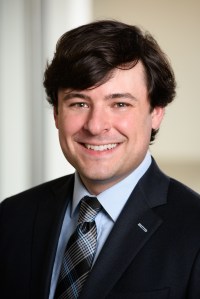 Download High-Res Photo
Displaying 71 - 80 of 173 results
Latinos made economic strides in 2015 after years of few gains
Latinos made progress on household income, poverty and jobs in 2015 after years of little or no economic gains, but they have lagged in building personal wealth.
Unlike other Latinos, about half of Cuban voters in Florida backed Trump
In Florida, Cubans were about twice as likely as non-Cuban Latinos to vote for Donald Trump.
Key facts about the Latino vote in 2016
According to our projections, a record 27.3 million Latinos are eligible to cast ballots in 2016, representing 12% of all eligible voters. Here are key facts about the Latino vote.
Democrats Maintain Edge as Party 'More Concerned' for Latinos, but Views Similar to 2012
75% of Latinos have discussed Trump's comments about Hispanics in the past year.
Key facts about the world's refugees
With the number of displaced people in the world at more than 60 million in 2015, the plight of refugees has gained new prominence.
Immigrant naturalization applications climb, but not as much as past years
The number of legal permanent residents applying for U.S. citizenship in the nine months starting last October is at its highest level in four years.
Key facts about how the U.S. Hispanic population is changing
The U.S. Hispanic population reached 57 million in 2015, but a drop-off in immigration from Latin America and a declining birth rate among Hispanic women has curbed overall growth of the population and slowed the dispersion of Hispanics through the U.S.
Fewer refugees entering Europe than in 2015, but asylum backlog still growing
The number of refugees who have entered Europe this summer has declined compared with last year, but the backlog of asylum applications continues to grow.
U.S. immigrant deportations declined in 2014, but remain near record high
The Obama administration deported 414,481 unauthorized immigrants in fiscal 2014, a drop from the prior year driven by a decline in deportations of immigrants with a criminal conviction.
Venezuelan asylum applications to U.S. soar in 2016
As political and economic unrest roils Venezuela, U.S. asylum applications filed by Venezuelans so far in fiscal 2016 have jumped 168% compared with the same time period a year earlier.