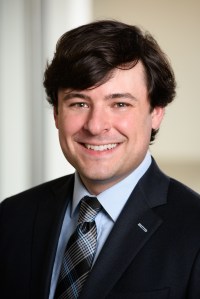 Download High-Res Photo
Displaying 81 - 90 of 173 results
5 facts about Latinos and education
Educational attainment among U.S. Latinos has been changing rapidly in recent years, reflecting the group's growth in the nation's public K-12 schools and colleges.
The economy is a top issue for Latinos, and they're more upbeat about it
While Hispanics are on the same page with the overall population about the importance of the economy, they are more positive about its condition and their family's finances than some other racial and ethnic groups.
Roughly half of Hispanics have experienced discrimination
52% of U.S. Hispanics say they have experienced discrimination or have been treated unfairly because of their race or ethnicity.
5 facts about migration and the United Kingdom
The UK has the fifth-largest immigrant population in the world, at 8.5 million.
Immigrant share of population jumps in some European countries
The recent historic migration surge into Europe has led to a large jump in the immigrant share of populations in many European nations, with the notable exceptions of the UK and France, which saw more modest increases.
About six-in-ten Syrians are now displaced from their homes
An estimated 12.5 million Syrians are now displaced, an unprecedented number in recent history for a single country.
Latinos Increasingly Confident in Personal Finances, See Better Economic Times Ahead
Hispanics have become more upbeat about their personal finances and their financial future since the Great Recession, with 81% saying that they expect their family's financial situation to improve in the next year.
5 facts about the global Somali diaspora
Europe sees rise in unaccompanied minors seeking asylum, with almost half from Afghanistan
In 2015, there were a record 96,000 unaccompanied child migrants seeking asylum in Europe.
U.S. border apprehensions of families and unaccompanied children jump dramatically
Apprehensions of children and their families at the U.S.-Mexico border since October 2015 have more than doubled from a year ago and now outnumber apprehensions of unaccompanied children, a figure that also increased this year.