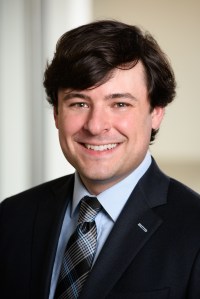 Download High-Res Photo
Displaying 91 - 100 of 173 results
Rise in English proficiency among U.S. Hispanics is driven by the young
in 2014, 88% of Latinos ages 5 to 17 said they either speak only English at home or speak English "very well," up from 73% in 2000.
Historic population losses continue across Puerto Rico
Democratic edge in Hispanic voter registration grows in Florida
Hispanic voters this year make up an even larger share of the state's registered voters than in past years, but the profile of the Latino electorate has shifted over the past decade or so.
Super Tuesday showcases electorate's growing racial, ethnic diversity
The U.S. electorate this year will be the country's most diverse ever, and that is evident in several Super Tuesday states, in which blacks could have a significant impact.
5 facts about Mexico and immigration to the U.S.
From 1965 to 2015, more than 16 million Mexicans migrated to the U.S. in one of the largest mass migrations in modern history. But Mexican migration to the U.S. has slowed in recent years. Today, Mexico also increasingly serves as a land bridge for Central American immigrants traveling to the U.S.
2016 electorate will be the most diverse in U.S. history
Nearly one-in-three eligible voters on Election Day (31%) will be Hispanic, black, Asian or another racial or ethnic minority.
Key facts about immigrants eligible for deportation relief under Obama's expanded executive actions
The U.S. Supreme Court is expected in April to hear a lawsuit by Texas and 25 other states that seeks to block presidential executive actions offering deportation relief and work permits to unauthorized immigrants.
Millennials Make Up Almost Half of Latino Eligible Voters in 2016
Hispanic millennials will account for 44% of the Hispanic electorate. The coming of age of youth and naturalizations will drive the number of Latino eligible voters to a record 27.3 million this year.
In a shift away from New York, more Puerto Ricans head to Florida
The number of Puerto Ricans living in Florida has surpassed 1 million for the first time, while the Empire State's Puerto Rican population has remained flat.
Gun homicides steady after decline in '90s; suicide rate edges up
Although most Americans think the number of gun crimes has risen, the U.S. gun homicide rate has actually stabilized somewhat in recent years.