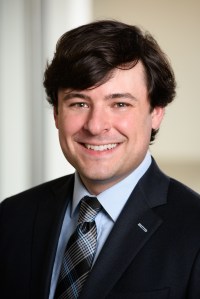 Download High-Res Photo
Displaying 61 - 70 of 173 results
Key findings about Puerto Rico
To mark the 100th anniversary of the U.S. government granting American citizenship to the residents of Puerto Rico, here are key facts about the territory.
Six countries named in revised Trump travel order accounted for more than 650,000 U.S. entries since 2006
Entries from the affected countries made up about 0.1% of the more than 517 million total entries to the U.S. between fiscal years 2006 and 2015.
How Hispanic police officers view their jobs
Hispanics are the fastest-growing major racial or ethnic group in local U.S. police departments. Here are key findings about how Latino officers see their jobs.
Countries affected by Trump travel rules accounted for more than 900,000 U.S. entries since 2006
The seven nations affected by a new executive order suspending refugee admissions accounted for 904,415 legal U.S. entries between fiscal years 2006 and 2015.
Where refugees to the U.S. come from
Of the 84,995 refugees admitted to the United States in fiscal year 2016, the largest numbers came from the Democratic Republic of Congo, Syria, Burma (Myanmar) and Iraq.
115th Congress sets new high for racial, ethnic diversity
Almost one-in-five voting members of the House and Senate are a racial or ethnic minority, making the 115th U.S. Congress the most diverse in history.
U.S. on track to reach Obama administration's goal of resettling 110,000 refugees this year
The Obama administration's goal of receiving 110,000 refugees in fiscal 2017 is significantly higher than last year's target of 85,000.
Surge in Cuban immigration to U.S. continued through 2016
Overall, 56,406 Cubans entered the U.S. via ports of entry in fiscal year 2016, up 31% from fiscal 2015.
Apprehensions of migrants at U.S.-Mexico border rose sharply in October and November
The number of migrant apprehensions at the U.S.-Mexico border rose by 42% in October and November of 2016 compared with the same two-month period in 2015.
Hillary Clinton won Latino vote but fell below 2012 support for Obama
Hillary Clinton won 66% of Latino voters on Election Day, a level of Democratic support similar to 2008 but lower than 2012.