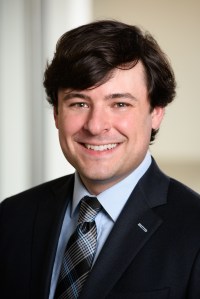 Download High-Res Photo
Displaying 41 - 50 of 173 results
Latinos are more likely to believe in the American dream, but most say it is hard to achieve
Hispanics are more likely than the general U.S. public to believe in the American dream – that hard work will pay off and that each generation is better off than the one prior.
Latinos are more likely to believe in the American dream, but most say it is hard to achieve
Record number of forcibly displaced people lived in sub-Saharan Africa in 2017
The number of people living in sub-Saharan Africa who were forced to leave their homes due to conflict reached a new high of 18.4 million in 2017, up sharply from 14.1 million in 2016 – the largest regional increase of forcibly displaced people in the world.
EU unemployment rate falls to near pre-recession low
The EU's unemployment rate has dropped to its lowest point in almost a decade, though joblessness still varies among the 28 countries that make up the bloc.
For the first time, U.S. resettles fewer refugees than the rest of the world
The U.S. has taken in 3 million of the more than 4 million refugees resettled worldwide since 1980. But in 2017, the U.S. resettled 33,000 refugees, the country's lowest total since the years following 9/11.
The number of refugees admitted to the U.S. has fallen, especially among Muslims
The number of Muslim refugees admitted to the U.S. in the first half of fiscal 2018 has dropped from the previous year more than any other religious group.
Asylum claims in Canada reached highest level in decades in 2017
More people sought asylum in Canada in 2017 than at any point in at least a quarter-century. Furthermore, the 50,420 asylum applications Canada received in 2017 were more than double the number in 2016.
Most Hispanic parents speak Spanish to their children, but this is less the case in later immigrant generations
The share of Latino parents who ensure the Spanish language lives on with their children declines as their immigrant connections become more distant.
East Coast and Texas metros had the most H-1B visas for skilled workers from 2010 to 2016
The employment of high-skilled foreign workers with H-1B visas centered in large East Coast and Texas metro areas in fiscal 2010-2016.
Naturalization rate among U.S. immigrants up since 2005, with India among the biggest gainers