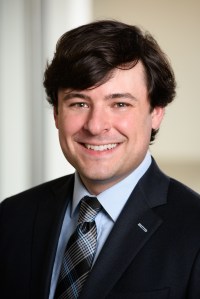 Download High-Res Photo
Displaying 51 - 60 of 173 results
Naturalization rate among U.S. immigrants up since 2005, with India among the biggest gainers
Most of the United States' 20 largest immigrant groups experienced increases in naturalization rates between 2005 and 2015, with India and Ecuador posting the biggest increases among origin countries.
Afghans who worked for U.S. government make up growing share of special immigrant visa recipients
More than two-thirds of special immigrant visas have gone to Afghans (48,601) since fiscal 2007. Iraqis have received 21,961 such visas.
Use of Spanish declines among Latinos in major U.S. metros
The share of U.S. Latinos who speak the language has declined over the past decade or so: 73% of Latinos spoke Spanish at home in 2015, down from 78% in 2006.
Latino unemployment rate is back at historic low
The unemployment rate for U.S. Hispanics hit 4.7% in the second quarter of 2017. However, U.S. Latinos have not fully recovered from the Great Recession.
Key facts about unauthorized immigrants enrolled in DACA
Read key facts about the nearly 690,000 unauthorized immigrants in America who currently have work permits and are protected from deportation under DACA.
DACA has shielded nearly 790,000 young unauthorized immigrants from deportation
Nearly 790,000 young unauthorized immigrants have received work permits and deportation relief through the federal program created under Obama in 2012.
Salaries have risen for high-skilled foreign workers in U.S. on H-1B visas
U.S. employers planned to pay high-skilled foreign workers with H-1B visas a median salary of $80,000 a year in fiscal year 2016.
U.S. Hispanic population growth has leveled off
Despite its slowing growth rate, the U.S. Hispanic population continues to expand, reaching a record 58.6 million in 2017.
In first months of Trump presidency, Christians account for growing share of U.S. refugee arrivals
More Christian than Muslim refugees have been admitted to the United States in the first months of the Trump administration, reversing a trend that had seen Muslims outnumber Christians in the final fiscal year under President Barack Obama, a Pew Research Center analysis of U.S. State Department refugee data has found.
Black voter turnout fell in 2016, even as a record number of Americans cast ballots
Some trends in presidential elections either reversed or stalled: White turnout increased and the nonwhite share of the U.S. electorate remained flat from 2012.