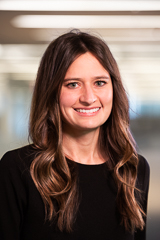 Download High-Res Photo
Republicans, Democrats Move Even Further Apart in Coronavirus Concerns
A majority of Republicans now say that when thinking about the problems facing the country from the coronavirus, "the worst is behind us." Just 23% of Democrats say the same.
As states move to expand the practice, relatively few Americans have voted by mail
The share of Americans voting by mail has risen in recent presidential election cycles, but there is variation from one state to another.
Most Americans Say Federal Government Has Primary Responsibility for COVID-19 Testing
Also, a declining share of Republicans say the coronavirus is a major threat to health in the United States.
Two-Thirds of Americans Expect Presidential Election Will Be Disrupted by COVID-19
Overall, 70% of U.S. adults favor allowing any voter to vote by mail if they want to.
Most voters say postponing presidential primaries amid COVID-19 outbreak has been necessary
Nearly seven-in-ten registered voters say postponing state primary elections has been a necessary step to address the coronavirus outbreak.
Democrats overwhelmingly favor free college tuition, while Republicans are divided by age, education
Among all U.S. adults, 63% favor making tuition at public colleges free, including 37% who strongly favor the proposal.
Younger Americans more likely than older adults to say there are other countries that are better than the U.S.
Young people in the United States express far more skeptical views of America's global standing than older adults.
Two-thirds of Americans favor raising federal minimum wage to $15 an hour
Democrats are largely united in backing a $15 an hour federal minimum wage. Republican opinion on this issue is more divided.
Stark partisan divisions in Americans' views of 'socialism,' 'capitalism'
Republicans express intensely negative views of "socialism" and very positive views of "capitalism." Majorities of Democrats view both terms positively.
In year of record midterm turnout, women continued to vote at higher rates than men
Over half of women and men who were eligible to vote cast ballots in 2018. Compared with 2014, turnout increased by double digits among both genders.