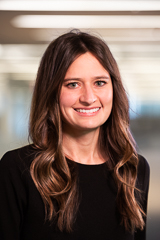 Download High-Res Photo
Displaying 21 - 30 of 42 results
75% of Americans say it's likely that Russia or other governments will try to influence 2020 election
Americans are now more likely to expect foreign election interference than they were in October 2018, when 67% expected it.
Election 2020: Voters Are Highly Engaged, but Nearly Half Expect To Have Difficulties Voting
With less than three months until Election Day, Joe Biden has an advantage over Donald Trump among registered voters. But support for Trump is much stronger.
Most Americans Say State Governments Have Lifted COVID-19 Restrictions Too Quickly
Six-in-ten say the primary reason the number of confirmed coronavirus cases is increasing is that there are more new infections; 39% say cases are rising mainly because more people are being tested than in previous months.
Majority of Public Favors Giving Civilians the Power to Sue Police Officers for Misconduct
While declining shares give police forces positive marks for their use of force, treatment of racial groups and officer accountability, there is little support for cuts in spending on local policing.
Public's Mood Turns Grim; Trump Trails Biden on Most Personal Traits, Major Issues
With less than five months until the 2020 elections, Americans are deeply unhappy with the state of the nation.
Republicans, Democrats Move Even Further Apart in Coronavirus Concerns
A majority of Republicans now say that when thinking about the problems facing the country from the coronavirus, "the worst is behind us." Just 23% of Democrats say the same.
As states move to expand the practice, relatively few Americans have voted by mail
The share of Americans voting by mail has risen in recent presidential election cycles, but there is variation from one state to another.
Most Americans Say Federal Government Has Primary Responsibility for COVID-19 Testing
Also, a declining share of Republicans say the coronavirus is a major threat to health in the United States.
Two-Thirds of Americans Expect Presidential Election Will Be Disrupted by COVID-19
Overall, 70% of U.S. adults favor allowing any voter to vote by mail if they want to.
Most voters say postponing presidential primaries amid COVID-19 outbreak has been necessary
Nearly seven-in-ten registered voters say postponing state primary elections has been a necessary step to address the coronavirus outbreak.