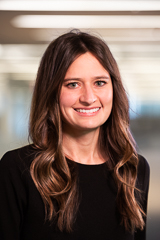 Download High-Res Photo
Displaying 11 - 20 of 42 results
Economy and COVID-19 Top the Public's Policy Agenda for 2021
There are wide partisan gaps over most of the 19 items asked about – particularly addressing racial issues and dealing with global climate change.
In their own words: How Americans reacted to the rioting at the U.S. Capitol
"Saddened, hurt, disgusted," one woman in her 50s said. "Never thought I would see anything like this in my life."
Biden Begins Presidency With Positive Ratings; Trump Departs With Lowest-Ever Job Mark
68% of the public does not want Donald Trump to remain a major political figure in the future.
Sharp Divisions on Vote Counts, as Biden Gets High Marks for His Post-Election Conduct
A large majority of Americans say additional COVID-19 aid is needed – and want Congress to pass it as soon as possible.
Large Shares of Voters Plan To Vote a Straight Party Ticket for President, Senate and House
Just 4% of registered voters support Trump or Biden and a Senate candidate from the opposing party.
Deep Divisions in Views of the Election Process – and Whether It Will Be Clear Who Won
Just half of registered voters expect to know results within a day or two of Election Day, including nearly identical shares who support Trump and Biden.
Amid Campaign Turmoil, Biden Holds Wide Leads on Coronavirus, Unifying the Country
Comparable majorities of both candidates' supporters say it "really matters" who wins in November, with large majorities on both sides saying a win by the opposing candidate would lead to "lasting harm" for the country.
Before Ginsburg's death, a majority of Americans viewed the Supreme Court as 'middle of the road'
Nearly two-thirds of Americans (65%) said in August that the U.S. Supreme Court has the right amount of power.
Voters' Attitudes About Race and Gender Are Even More Divided Than in 2016
Across a range of political values – around race, gender and family, immigration and religion – there are stark contrasts between voters who support Donald Trump and those planning to vote for Joe Biden in November.
In Views of U.S. Democracy, Widening Partisan Divides Over Freedom to Peacefully Protest
A majority of Americans say significant changes are needed in the "fundamental design and structure of American government."