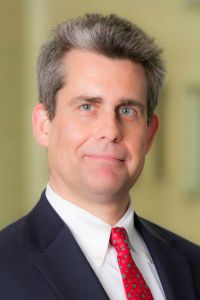 Download High-Res Photo
Drew DeSilver is a senior writer at Pew Research Center.
Displaying 1 - 10 of 434 results
With his resignation, New York's Cuomo joins small group of U.S. governors forced out against their will
Only 21 of the nearly 2,400 people who have served as a state governor since U.S. independence have resigned under pressure.
Congress is off to a slow start in 2021, much as it has been in previous years
The 117th Congress' total legislative output stands at 36 laws – only 30 of which count, by our criteria, as substantive legislation.
As national eviction ban expires, a look at who rents and who owns in the U.S.
Renters headed 36% of U.S. households in 2019. Young people, racial and ethnic minorities, and those with lower incomes are more likely to rent.
More U.S. locations experimenting with alternative voting systems
We identified 261 U.S. jurisdictions that have adopted some voting method other than the winner-take-all system most American voters know.
During the pandemic, teen summer employment hit its lowest point since the Great Recession
Fewer than a third (30.8%) of U.S. teens had a paying job last summer. In 2019, 35.8% of teens worked over the summer.
Today's electric vehicle market: Slow growth in U.S., faster in China, Europe
A small but significant share of car owners in the U.S. have traded filling up for plugging in, and many more are thinking of joining them.
The U.S. differs from most other countries in how it sets its minimum wage
Putting minimum wage policy in the hands of lawmakers is one of several ways in which the U.S. approach stands apart from other countries.
Q&A: How Pew Research Center studied press coverage of the Biden administration's early days
We thought it would be valuable to combine our study of news coverage itself with data on people's views about, and exposure to, that coverage.
Q&A: After misses in 2016 and 2020, does polling need to be fixed again? What our survey experts say
Polling organizations have taken close looks at how election surveys are designed, administered and analyzed. We are no exception.
Amazon vote comes amid recent uptick in U.S. unionization rate
Union membership has had a somewhat unexpected – but likely temporary – turnaround amid the coronavirus pandemic.