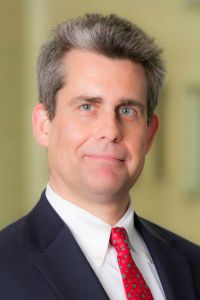 Download High-Res Photo
Q&A: What we've learned about online harassment
79% of Americans think social media companies are doing an only fair to poor job when it comes to addressing online harassment or bullying.
Once again, nearly all Senate elections reflect states' presidential votes
The final Senate races of the 2020-21 election cycle continued a pattern: Senate election results are in sync with states' presidential votes.
Biden's victory another example of how Electoral College wins are bigger than popular vote ones
Looking back at presidential elections since 1828, the winner's electoral vote share has, on average, been 1.36 times his popular vote share.
It's not just 2020: U.S. presidential elections have long featured close state races
Here's a look back at some of the closest races of elections past and an assessment of just how common such races are.
Most mail and provisional ballots got counted in past U.S. elections – but many did not
In the 2016 general election, voters submitted nearly 33.5 million mail ballots, but more than 400,000 (1.2% of the total) weren't counted.
Amid pandemic, the long decline of in-person voting on Election Day is likely to accelerate this year
Votes cast on Election Day have grown steadily less significant over the past several election cycles as a share of total votes cast.
In past elections, U.S. trailed most developed countries in voter turnout
Comparing U.S. voter turnout to other countries' depends very much on which country you're looking at and which measuring stick you use.
Election night marks the end of one phase of campaign 2020 – and the start of another
We developed this explainer to help people understand how, and why, the complex U.S. electoral process is even more so this time around.
Mail-in voting became much more common in 2020 primaries as COVID-19 spread
Mail-in ballots accounted for just over half of this year's primary votes cast in the 37 states (plus D.C.) for which data is available.
5 facts about presidential and vice presidential debates
Here are five important things to know before the first presidential debate kicks off next month in Cleveland.