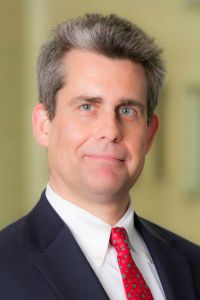 Download High-Res Photo
Q&A: How and why we studied online dating in the U.S.
Monica Anderson, associate director of internet and technology research, speaks about our latest report on the world of online dating.
What to know about the Iowa caucuses
After months of campaigning, debating, polling and fundraising, Democratic presidential candidates face their first real-world test Feb. 3.
Nine months before Election Day, three dozen House members heading for the exits
So far, 28 representatives have announced they're retiring; four other Republicans and three Democrats are running for other offices instead.
Renewable energy is growing fast in the U.S., but fossil fuels still dominate
Solar and wind power use has grown rapidly in the past decade, but as of 2018 those sources accounted for under 4% of all energy used in the U.S.
Americans say they're changing behaviors to help the environment – but is it making a difference?
Most Americans say they're changing at least one everyday behavior to help protect the environment, but are they doing enough to make a difference?
Q&A: Why we studied American sermons and how we did it
Dennis Quinn, computational social scientist, explains how our analysis of sermons came together and the challenges that arise when religion meets big data.
A global snapshot of same-sex marriage
Worldwide, most of the countries that allow gay marriage are in Western Europe. In the Americas, five countries have legalized gay marriage.
Working on Columbus Day? It depends on where you live
Columbus Day is one of the most inconsistently celebrated U.S. holidays. Fewer than half of U.S. states give their employees the day as a paid holiday.
Clinton's impeachment barely dented his public support, and it turned off many Americans
The circumstances were very different during the Clinton impeachment crisis, and so was U.S. public opinion about the push for impeachment.
How veterans and non-veterans fare in the U.S. job market
Veterans of prime working age generally fare at least as well as non-veterans in the U.S. job market, though there are differences in the work they do.