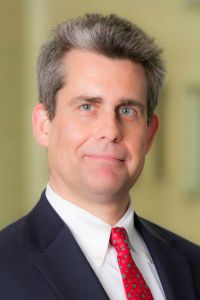 Download High-Res Photo
The concerns and challenges of being a U.S. teen: What the data show
Seven-in-ten U.S. teens say anxiety and depression are major problems among their peers. Yet anxiety and depression aren't the only concerns for teens.
A productivity scorecard for the 115th Congress: More laws than before, but not more substance
While the 115th Congress was more legislatively active than its recent predecessors, the proportion of substantive to ceremonial legislation was much the same.
Americans view this shutdown much as they did past ones – negatively and with much anxiety
No matter who they blamed for previous government shutdowns or how much they felt personally affected by them, most Americans have had negative opinions about them.
The data casualties of the federal government shutdown
The government shutdown has squeezed the daily flood of data from federal agencies down to a trickle. Take a look at what data are and are not available.
Millennials, Gen X increase their ranks in the House, especially among Democrats
The 2018 midterm elections significantly boosted the number of Millennials and Generation Xers in the lower chamber.
Despite recent violence, Chicago is far from the U.S. 'murder capital'
St. Louis led the nation with 66.1 murders per 100,000 people in 2017. It was followed by Baltimore, Detroit, New Orleans and Baton Rouge.
Weekday elections set the U.S. apart from many other advanced democracies
Many of the millions of Americans voting in Tuesday's midterm elections will have to do so while working around the demands of their jobs – hitting their polling places before work, taking an extra-long lunch break or going afterward and hoping to make it before the polls close. As they stand in line, many of them may wonder why it is that the United States votes on a Tuesday, of all days.
Exit polls, election surveys and more: A guide for the 2018 midterms
On election night 2018, besides the exit polls there will be an additional source of data on who voted and why, developed by The Associated Press, Fox News and NORC at the University of Chicago and based on a very different methodology. That means that depending on where you go for election news, you may get a somewhat different portrait of this year's electorate.
The real value of a $15 minimum wage depends on where you live
Although most Americans back a higher minimum wage, wide disparities in local living costs make finding an appropriate rate difficult.
Turnout in this year's U.S. House primaries rose sharply, especially on the Democratic side
Turnout in this year's primaries for Congress and most state governorships surged compared with the last midterms in 2014, particularly among Democrats. Nearly a fifth (19.6%) of registered voters – about 37 million – cast ballots in primary elections for the U.S. House of Representatives – a 56% increase over the 23.7 million who voted in 2014's House primaries. Turnout that year was 13.7% of registered voters.