Syrian President Bashar al-Assad, who is running for re-election Tuesday, June 3, can be thankful his neighbors do not get to vote. Strong majorities of the publics in Egypt, Israel, Jordan, the Palestinian territories, Tunisia and Turkey and half the public in Lebanon voice a very unfavorable view of the embattled Syrian leader, according to a new Pew Research Center poll. And most of those surveyed want him to step down. It would appear that Assad's predicted re-election will do little to improve his relations with others in the region.
The Syrian presidential election takes place in a divided, war-torn, depopulated country. The civil war that broke out in 2011 has claimed at least 150,000 lives. There are an estimated 5 million displaced persons within Syria, and an additional 900,000 refugees in Lebanon, 670,000 in Turkey, 600,000 in Jordan and 212,000 in Iraq. Large portions of Syria are controlled by forces opposed to the Assad regime, and Syrians residing in those regions will not participate in Tuesday's vote.
Assad has been in power since 2000, when he succeeded his father Hafez al-Assad, and he has already served two seven-year terms. In his last re-election bid, a 2007 referendum confirming his presidency, when Assad's name was the only one on the ballot, he received 99.8% of the vote. This year he faces two other presidency contenders who are considered symbolic opponents with no chance of winning.
Few global leaders garner as much negativity as Syria's. Fully 78% of Jordanians say they have a very unfavorable attitude toward Assad, a rise of 11 percentage points since 2012. Similarly, 71% of Turks hold a very unfavorable view of the Syrian president, an increase of 17 percentage points in negative sentiment since 2012. And nearly two-thirds of Egyptians (66%) see Assad in a very negative light, up 18 points in the last three years. Only in Tunisia has public sentiment toward Assad mellowed a bit.
Strong majorities in most of Syria's neighbors would also prefer Assad to step down, including roughly nine-in-ten Egyptians and nearly as many in Jordan. Nearly two-thirds (65%) of Tunisians would like to see Assad go, but that is down from 88% who held such views in 2012.
Only in Lebanon, where Syrian refugees now make up roughly a quarter of Lebanon's population, is the public divided over Assad. While half have a very unfavorable view of the Syrian leader, three-in-ten hold a very favorable opinion. These overall numbers reflect a deep sectarian division of opinion within Lebanese society about the Syrian leader. Almost three-quarters (74%) of the Sunni population voice a very negative view of Assad, as do more than half (62%) of the Christian community. But 76% of Shia have a very favorable opinion of the Syrian leader, who is a member of the Alawite sect of Shia Islam.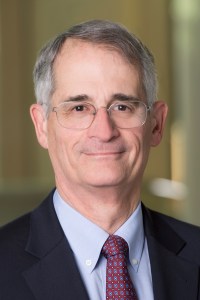 Bruce Stokes
is a former director of global economic attitudes at Pew Research Center.