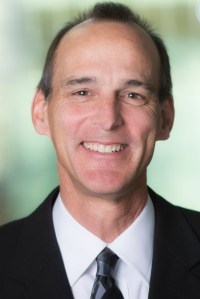 Download High-Res Photo
The nation's wealth recovers, but largely for those at the top
The nation's aggregate wealth continues to show signs of recovery, but that wealth recovery has been concentrated on the wealthiest Americans. Meanwhile, the aggregate net worth for America's economic middle is actually declining.
Dept. of Ed. projects public schools will be 'majority-minority' this fall
A steady demographic change over the years has resulted in a decline in the number of whites in classrooms.
In Post-Recession Era, Young Adults Drive Continuing Rise in Multi-Generational Living
The number of Americans living in multi-generational households, which spiked during the Great Recession, has risen to a record 57 million in 2012, including about one-in-four young adults ages 25-34.
Public school enrollment disparities exist 60 years after historic desegregation ruling
Sixty years after the historic Brown vs. Board of Education ruling, schools are more integrated but white students are significantly less likely than minorities to attend diverse schools.
5 key findings about student debt
A record 37% of young households had outstanding student loans in 2010 and a median student debt of $13,000.
Young Adults, Student Debt and Economic Well-Being
Student debt burdens are weighing on the economic fortunes of today's young adults. Among the college-educated, those with outstanding student debt are lagging far behind those who are debt free in terms of household wealth.
More Hispanics, blacks enrolling in college, but lag in bachelor's degrees
From 1996 to 2012, college enrollment among Hispanics ages 18 to 24 more than tripled (240% increase), outpacing increases among blacks (72%) and whites (12%).
For Millennials, a bachelor's degree continues to pay off, but a master's earns even more
Millennials are the nation's most educated generation in history in terms of finishing college. But despite the stereotype that today's recent college graduates are largely underemployed, the data show that this generation of college grads earns more than ones that came before it.
New census data show more Americans are tying the knot, but mostly it's the college-educated
Marriage is back – at least, a little bit, and with some caveats.
Millennials still lag in forming their own households
Though the nation is officially four years into "economic recovery," a new Pew Research Center analysis of recently released Census data suggests that most Millennials are still not setting out on their own.