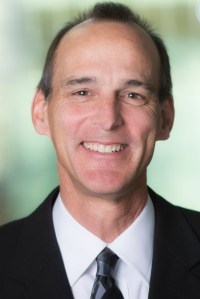 Download High-Res Photo
Gen Z, Millennials and Gen X outvoted older generations in 2018 midterms
Midterm voter turnout reached a modern high in 2018, and Generation Z, Millennials and Generation X accounted for a narrow majority of those voters
A Rising Share of Undergraduates Are From Poor Families, Especially at Less Selective Colleges
An influx of students from low-income families and students of color at U.S. colleges and universities has almost exclusively fueled the growth in the overall number of undergraduates.
Millennial life: How young adulthood today compares with prior generations
Now that the youngest Millennials are adults, how do they compare with those who were their age in the generations that came before them?
An early look at the 2020 electorate
The 2020 U.S. presidential election is rapidly coming into view – and so is the electorate that will determine its outcome.
An early look at the 2020 electorate
An early look at the 2020 electorate
Young adult households are earning more than most older Americans did at the same age
The median adjusted income in a household headed by a Millennial was $69,000 in 2017. The previous peak for households headed by people ages 22 to 37 was in 2000.
Early Benchmarks Show 'Post-Millennials' on Track to Be Most Diverse, Best-Educated Generation Yet
Today's 6- to 21-year-olds are already America's most racially and ethnically diverse generation – and more of them are heading to college than previous generations.
Gen X rebounds as the only generation to recover the wealth lost after the housing crash
Generation Xers were hit particularly hard in the recession. Yet Gen Xers are the only generation of households to recover the wealth they lost in the downturn.
Younger generations make up a majority of the electorate, but may not be a majority of voters this November
Generation X and younger generations make up a majority of the U.S. electorate. But if past U.S. midterm election turnout patterns hold true, these younger Americans are unlikely to cast the majority of votes this November.