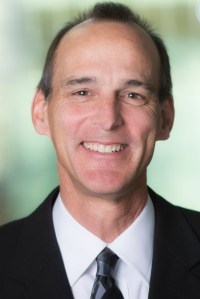 Download High-Res Photo
Are you in the American middle class? Find out with our income calculator
About half of U.S. adults lived in middle-income households in 2018, according to our new analysis of government data.
Millennials overtake Baby Boomers as America's largest generation
As of July 1, 2019, Millennials have surpassed Baby Boomers as the United States' largest living adult generation.
More than half of U.S. households have some investment in the stock market
A majority of U.S. households have some level of investment in the stock market, mostly in the form of retirement accounts such as 401(k)s.
Share of young adults not working or in school is at a 30-year low in U.S.
The 30-year low reflects in part tight labor markets and falling unemployment, but also higher shares of young women at work or in school.
Majority of Americans Say Parents Are Doing Too Much for Their Young Adult Children
Financial independence is one of the many markers used to designate the crossover from childhood into young adulthood, and it's a milestone most Americans (64%) think young adults should reach by the time they are 22 years old, according to a new Pew Research Center study. But that's not the reality for most young adults who've reached this age.
The number of people in the average U.S. household is going up for the first time in over 160 years
This decade will likely be the first since the one that began in 1850 to break a long-running decline in American household size.
Households headed by less-educated adults have seen significant income gains during U.S. recovery
Household incomes in the United States have rebounded from their 2012 bottom in the wake of the Great Recession. And for the most part, the typical incomes of households headed by less-educated adults as well as more-educated adults have increased.
College faculty have become more racially and ethnically diverse, but remain far less so than students
Around a quarter of college faculty in the U.S. were nonwhite in fall 2017, compared with 45% of students.
Baby Boomers are staying in the labor force at rates not seen in generations for people their age
The majority of Baby Boomers are still in the labor force: In 2018, 53% of adults ages 54 to 72 were still working or looking for work.
U.S. women near milestone in the college-educated labor force
This year will likely be the first year in which women are a majority of the U.S. college-educated labor force.