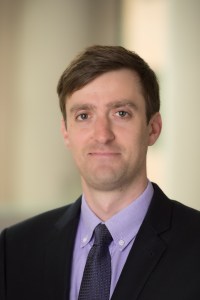 Download High-Res Photo
Displaying 81 - 90 of 160 results
7 key changes in the global religious landscape
What will the world's religious landscape look like a few decades from now?
Americans split over whether businesses must serve same-sex couples
A new Indiana religious freedom law has sparked national debate. Some say it strengthens protection of religious liberty, while others say it could provide legal cover for businesses to discriminate. The U.S. public is divided over these types of issues.
The continuing decline of Europe's Jewish population
The Jewish population in Europe has dropped significantly over the last several decades – most dramatically in Eastern Europe and the countries that make up the former Soviet Union.
The political divide on views toward Muslims and Islam
A survey conducted by the Pew Research Center in 2014 shows that people who identify as Republicans or say they lean toward the Republican Party have more negative views of Muslims than do their Democratic counterparts.
5 facts about Catholicism in the Philippines
Pope Francis is reshaping the geography of the College of Cardinals
In naming his second group of cardinals, Pope Francis has continued to shift the balance of Roman Catholic Church's leadership away from the continent it has long called home.
Many U.S. congregations are still racially segregated, but things are changing
While the degree of racial segregation within religious congregations remains high, some houses of worship in the U.S. have become more diverse in recent years, according to a National Congregations study.
7 key takeaways about religion in Latin America
A new Pew Research Center survey of 18 Latin American countries and Puerto Rico asked people about their religious affiliation, beliefs and practices.
The number of U.S. Catholics has grown, so why are there fewer parishes?
A recent decision by the Roman Catholic Archdiocese of New York to effectively close dozens of churches in the coming months falls in line with a larger nationwide trend of Catholic parish closures.
Diwali, Hindu festival of lights, is celebrated by more than just Hindus
This week marks Diwali, the annual Hindu festival of lights. In the U.S., seven-in-ten Indian Americans say they celebrate the holiday.