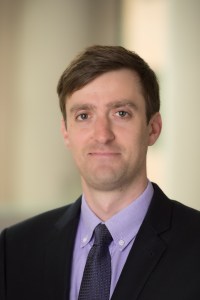 Download High-Res Photo
Displaying 91 - 100 of 160 results
Americans of all ages divided over doctor-assisted suicide laws
Brittany Maynard, a 29-year-old woman with terminal brain cancer, has gone public with her plans to take her own life. Most Americans say there are circumstances in which a patient should be allowed to die, but the public is split on laws about doctor-assisted suicide.
Young U.S. Catholics overwhelmingly accepting of homosexuality
The Roman Catholic Church signaled a more accepting stance toward gay people in a report bishops released during the Vatican's synod on the family this week, a position already embraced by a majority of American Catholics, particularly younger adults.
Gay marriage arrives in the South, where the public is less enthused
Nationwide, 52% of Americans support gay marriage. In the South, 44% of people support gay marriage – well below the East (61%), West (58%) and Midwest (52%).
Blacks are lukewarm to gay marriage, but most say businesses must provide wedding services to gay couples
Vatican synod on family highlights discord between church teachings and U.S. Catholics' views
A Vatican synod on the family comes at a time when most American Catholics say they disagree with their church's teachings on issues such as birth control and divorce.
Is religion's declining influence good or bad? Those without religious affiliation are divided
Atheists, agnostics and people who have no religion in particular may be growing in number in the United States, but they are not uniformly against religion having a role in society.
5 takeaways about religion and politics before the midterms
A new Pew Research survey finds that many Americans support a role for religion in the political arena and lament what they see as religion's declining influence in society. Here are five key takeaways.
In some European countries, church membership means paying more taxes
Are government church taxes causing Germans to leave the church?
Religious divides persist heading into fall campaign
While there have been several controversial issues since 2010 at the intersection of religion and politics, there has been more stability than change among major religious groups' voting preferences.
U.S. nuns face shrinking numbers and tensions with the Vatican
The total number of nuns, also called religious sisters, in the United States has fallen from roughly 180,000 in 1965 to about 50,000 in 2014 – a 72% drop over those 50 years.