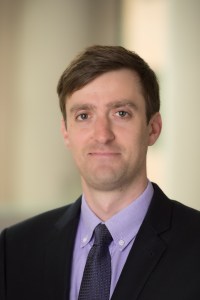 Download High-Res Photo
Displaying 71 - 80 of 160 results
Some major U.S. religious groups differ from their members on the death penalty
Many large religious groups have taken positions in opposition to the death penalty even though that stance is sometimes at odds with the opinions of their adherents.
Same-sex marriage makes some legal gains in Latin America
While laws allowing same-sex marriage have become more common in European countries and in U.S. states, gay marriage advocates also have gained ground in some parts of Latin America. Most recently, the Mexican Supreme Court issued a ruling making it much easier for gay and lesbian couples to wed.
Jindal followed a rare path, from Hinduism to Catholicism
Louisiana Gov. Bobby Jindal, a newly declared Republican candidate for president, is hoping to attract support from conservative evangelical Christian voters. Jindal himself is a Catholic, and, as the son of immigrants from Hindu-majority India, was raised in the Hindu faith.
U.S. Catholics less positive toward pope on environment, sex abuse scandal than other issues
55% of Catholics rated Francis positively on addressing sex abuse, and 53% gave him high marks on environmental issues. But these were two out of nine areas in which Francis drew the least positive ratings.
Mormons more likely to marry, have more children than other U.S. religious groups
Two-thirds (66%) of U.S. Mormon adults are currently married, down slightly from 71% in 2007 – but still high compared with current rates among Christians overall (52%) and U.S. adults overall (48%).
Mainline Protestants make up shrinking number of U.S. adults
In recent years, the share of Americans who identify with mainline Protestantism has been shrinking significantly, a trend driven partly by generational change.
A closer look at America's rapidly growing religious 'nones'
The growth of the religiously unaffiliated in the U.S. is occurring across genders, generations and racial and ethnic groups.
Millennials increasingly are driving growth of 'nones'
The 35% of Millennials who do not identify with a religion is double the share of unaffiliated Baby Boomers (17%) and more than three times the share of members of the Silent generation (11%).
5 key findings about the changing U.S. religious landscape
Christians are declining, both as a share of the U.S. population and in total number, while religious "nones" continue to rise.
Muslims expected to surpass Jews as second-largest U.S. religious group
If current demographic trends hold, by 2050, Muslims are projected to be more numerous in the U.S. than people who identify as Jewish on the basis of religion.