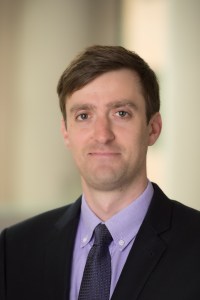 Download High-Res Photo
Displaying 51 - 60 of 160 results
Is Hillary Clinton religious? Republicans and Democrats have far different views
If Hillary Clinton ends up being the Democratic Party's nominee for president, her politics won't be the only thing many Republicans and Democrats disagree about during the coming campaign.
Americans may be getting less religious, but feelings of spirituality are on the rise
The phrase "spiritual but not religious" has become widely used in recent years by some Americans who are trying to describe their religious identity.
Where Christian churches, other religions stand on gay marriage
In the last two decades, several religious groups have moved to allow same-sex couples to marry within their traditions.
Many Millennials see Christmas as more cultural than religious holiday
Millennials are less religious than older Americans and less likely to identify with a religious group, and those traits are reflected in the way they celebrate Christmas.
Religious 'nones' are not only growing, they're becoming more secular
Religious "nones" make up 23% of U.S. adults, up from 16% in 2007. And only 27% of those "nones" are absolutely certain about God's existence, down from 36% in 2007.
Americans' faith in God may be eroding
The vast majority of Americans still believe in God, but there are strong signs that many are less certain about this belief than in years past.
A closer look at Seventh-day Adventists in America
Making up just 0.5% of U.S. adults, Seventh-day Adventists are extremely devout and are one of the country's most diverse religious groups by race and ethnicity.
5 key findings about religiosity in the U.S. – and how it's changing
Our new report finds that whether U.S. adults are becoming more or less religious depends, in part, on how religious observance is measured.
18% of Americans say they've seen a ghost
An even greater share – 29% – say they have felt in touch with someone who has already died.
Most U.S. Catholics hope for change in church rule on divorce, Communion
62% of U.S. Catholics think the church should allow Catholics who have been divorced and remarried without an annulment to receive Communion.