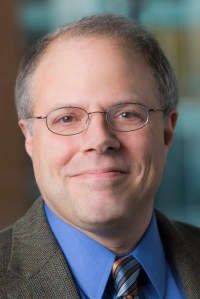 Download High-Res Photo
What today's Supreme Court decision means for gay marriage
Today's decision settles the issue in some states, but it has not ended the battle over same-sex marriage.
Supreme Court to decide whether inmates have religious right to grow beards
The court will determine whether prison officials may prohibit or limit a Muslim inmate from growing a beard, which many Muslims believe is required by their faith.
National Congregations Study finds more church acceptance of gays and lesbians
A new survey of American religious congregations finds that in recent years, more churches have become welcoming to openly gay and lesbian couples.
The divide over ordaining women
Only 11% of American congregations were led by women in 2012, according to press reports of an upcoming National Congregations Study survey. That figure hasn't changed since 1998.
For gay newlyweds in some states, 'limbo' may last another year
It has happened in four states so far, and may well happen in others – a kind of marital limbo where licenses have been granted and vows exchanged, but the marriages themselves have not been officially recognized.
The Hobby Lobby impact: A Q&A
The U.S. Supreme Court decision allowing for-profit businesses to opt out of the contraceptive mandate in the new health care law has raised questions about what the ruling might mean for businesses, for future challenges to the contraception mandate, and even for the future of church-state law. We posed these questions to Robert Tuttle, one of the nation's experts on church-state issues. He is the Berz Research Professor of Law and Religion at the George Washington University.
The Hobby Lobby decision and the future of religious-liberty rights
The Supreme Court expanded the scope of religious liberty rights in a decision that said some for-profit business could opt out of the health care law's contraception coverage mandate. But the decision was limited to closely-held business.
'March for Marriage' rally reflects steadfast opposition to gay marriage among evangelical Christians
Opposition to same-sex marriage is now more concentrated among a few religious groups – particularly white evangelical Protestants.
Supreme Court affirms town council's right to prayer
The Supreme Court brought some clarity to the role of prayer in civic life today by reaffirming that prayer before legislative bodies is not only constitutional, but that it can contain Christian and other faith-specific language. At the same time, today's 5-4 ruling in Town of Greece v. Galloway largely upheld existing case law rather than significantly breaking new ground.
SpaceX launch illustrates NASA's growing use of private companies
NASA's SpaceX launch could herald the beginning of the use of private, reusable rockets to service America's space program.