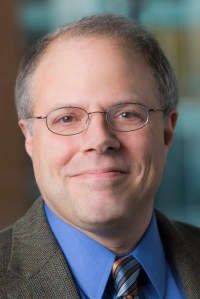 Download High-Res Photo
Christianity poised to continue its shift from Europe to Africa
The share of the world's Christians in Europe will continue to decline while the percentage in sub-Saharan Africa will increase dramatically.
Pope Francis' popularity extends beyond Catholics
Seven-in-ten Americans rate him favorably, including two-thirds of those with no religious affiliation, a Pew Research Center poll finds.
Americans are still divided on why people are gay
Four-in-ten Americans said being gay or lesbian is "just the way some choose to live," while a similar share said that "people are born gay or lesbian."
Q&A: How Pew Research measures global restrictions on religion
We sat down with researcher Peter Henne to learn more about the complex process of measuring global religious restrictions.
2015 is shaping up to be a significant year for religion at the Supreme Court
Here's a rundown of the Supreme Court's busy docket, which includes cases on the ACA's contraception mandate, religion in the workplace, same-sex marriage and the death penalty.
Religious conversion in Latin America: How we surveyed people on their beliefs
Pew Research Center's survey in 18 Latin American countries and Puerto Rico found that many Latin Americans are leaving Catholicism and joining evangelical Protestant churches. We sat down with senior researcher Neha Sahgal to see how these conclusions were reached.
Conflicts continue over nativity scenes on public property
Most Americans favor allowing religious displays like nativity scenes to be placed on government property.
Why has Pentecostalism grown so dramatically in Latin America?
Tens of millions of Latin Americans have left the Roman Catholic Church in recent decades and embraced Pentecostal Christianity.
5 facts about evolution and religion
Are faith and belief in evolution necessarily at odds?
Brazil continues South America's incumbent streak
In recent decades, no incumbents from the 10 Latin American countries in South America have lost bids for re-election.