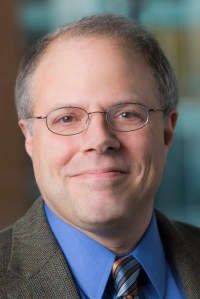 Download High-Res Photo
Human Enhancement
The scientific and ethical dimensions of striving for perfection
Human Enhancement
The scientific and ethical dimensions of striving for perfection
Where major religious groups stand on abortion
Abortion is still a difficult, contentious and even unresolved issue for some religious groups.
Pope's proclamation, like views of U.S. Catholics, indicates openness to nontraditional families
Six-in-ten Catholics say the church should allow those who are divorced and have remarried without obtaining an annulment to receive Communion, according to a 2015 Pew Research Center Survey.
Is God Dead? No, but belief has declined slightly
Exit polls and the evangelical vote: A closer look
As Donald Trump has racked up big wins among self-described "born-again or evangelical" Christians in many of the early primaries, some religious leaders, political analysts and researchers have questioned whether many of these self-described evangelicals actually are evangelical Christians.
In Israel, Jews are united by homeland but divided into very different groups
There are only about 6 million Jews living in Israel, but there are major religious, social and political chasms that divide them.
5 key findings about faith and politics in the 2016 presidential race
Religion has long been entangled in America's politics and its political campaigns.
Americans may be getting less religious, but feelings of spirituality are on the rise
The phrase "spiritual but not religious" has become widely used in recent years by some Americans who are trying to describe their religious identity.
Q&A: Why Millennials are less religious than older Americans
We sat down with Michael Hout, a professor of sociology at New York University, to examine possible reasons.