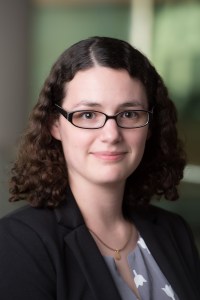 Download High-Res Photo
Anna Brown is a research associate focusing on social and demographic trends research at Pew Research Center.
Displaying 1 - 10 of 75 results
Growing share of childless adults in U.S. don't expect to ever have children
The reasons Americans without children don't expect to have them range from just not wanting to have kids to concerns about climate change.
Rising shares of U.S. adults know someone who is transgender or goes by gender-neutral pronouns
Americans' comfort levels with using gender-neutral pronouns to refer to someone have remained static since 2017.
Gender pay gap in U.S. held steady in 2020
In 2020, women earned 84% of what men earned, our analysis of median hourly earnings of both full- and part-time workers found.
Black and Hispanic Americans See Their Origins as Central to Who They Are, Less So for White Adults
About half of Americans see their identity reflected very well in the census's race and ethnicity questions.
A Year Into the Pandemic, Long-Term Financial Impact Weighs Heavily on Many Americans
About a year since the coronavirus recession began, there are some signs of improvement in the U.S. labor market, and Americans are feeling somewhat better about their personal finances than they were early in the pandemic.
For Valentine's Day, 5 facts on relationships and dating in the U.S.
The pandemic has reshaped many aspects of American life, and the relationship and dating landscape is no exception.
Black Americans have made gains in U.S. political leadership, but gaps remain
Kamala Harris' election represented an advance in the progress Black Americans have made in recent decades in political leadership.
Amid National Reckoning, Americans Divided on Whether Increased Focus on Race Will Lead to Major Policy Change
More Black adults now say the country has work to do to address racial inequality; attitudes of White adults have changed little since 2019.
Nearly Half of U.S. Adults Say Dating Has Gotten Harder for Most People in the Last 10 Years
A majority of women say they have experienced harassing behavior from someone they went on a date with.
Most Democrats who are looking for a relationship would not consider dating a Trump voter
Many single-and-looking people wouldn't want to date someone who voted for the opposing party's candidate in the 2016 presidential election.