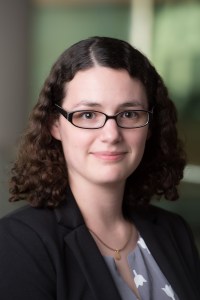 Download High-Res Photo
Displaying 11 - 20 of 75 results
About Half of Lower-Income Americans Report Household Job or Wage Loss Due to COVID-19
Only 23% say they have emergency funds that would last them three months.
Lesbian, gay and bisexual online daters report positive experiences – but also harassment
A majority of LGB adults report that they have used an online dating site or app, roughly twice the share of straight adults who say the same.
Growing Share of Adults Have Heard Something About the 2020 Census Recently
Overall readiness to respond to the census has inched up since earlier this year, even as some key hard-to-count groups remain less enthusiastic than others.
The changing categories the U.S. census has used to measure race
Racial categories, which have been on every U.S. census, have changed from decade to decade, reflecting the politics and science of the times.
Most Adults Aware of 2020 Census and Ready to Respond, but Don't Know Key Details
As the 2020 census gets underway, most U.S. adults are aware of it and are ready to respond, but many do not know what it asks or how to participate.
Most U.S. adults intend to participate in 2020 census, but some demographic groups aren't sure
Americans overwhelmingly are aware of the upcoming 2020 census, and more than eight-in-ten say they definitely or probably will participate.
5 facts about same-sex marriage
The share of Americans who favor same sex marriage has grown in recent years, though there are still demographic and partisan divides.
Couples who meet online are more diverse than those who meet in other ways, largely because they're younger
Couples who meet online are more likely than those who meet offline to be diverse by some measures – but this can be explained by age.
Bisexual adults are far less likely than gay men and lesbians to be 'out' to the people in their lives
Only 19% of those who identify as bisexual say all or most of the important people in their lives are aware of their sexual orientation.
Key findings on Americans' views of race in 2019
Many Americans say the country hasn't gone far enough in giving black people equal rights with whites. Most believe slavery continues to impact black people's status.