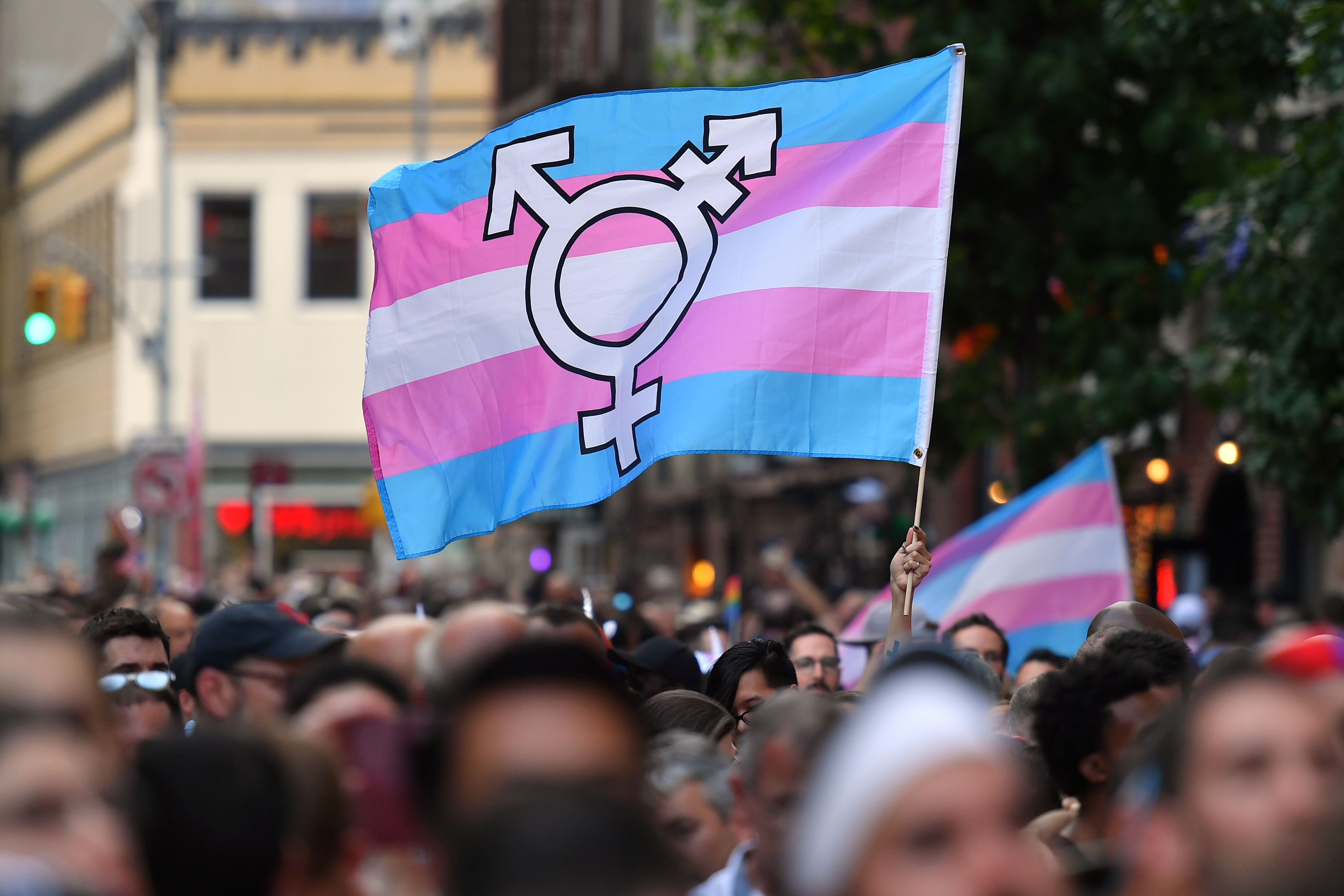 The Experiences, Challenges and Hopes of Transgender and Nonbinary U.S. Adults
Findings from Pew Research Center focus groups


Introduction
Transgender and nonbinary people have gained visibility in the U.S. in recent years as celebrities from Laverne Cox to Caitlyn Jenner to Elliot Page have spoken openly about their gender transitions. On March 30, 2022, the White House issued a proclamation recognizing Transgender Day of Visibility, the first time a U.S. president has done so.
More recently, singer and actor Janelle Monáe came out as nonbinary, while the U.S. State Department and Social Security Administration announced that Americans will be allowed to select "X" rather than "male" or "female" for their sex marker on their passport and Social Security applications.
At the same time, several states have enacted or are considering legislation that would limit the rights of transgender and nonbinary people. These include bills requiring people to use public bathrooms that correspond with the sex they were assigned at birth, prohibiting trans athletes from competing on teams that match their gender identity, and restricting the availability of health care to trans youth seeking to medically transition.
A new Pew Research Center survey finds that 1.6% of U.S. adults are transgender or nonbinary – that is, their gender is different from the sex they were assigned at birth. This includes people who describe themselves as a man, a woman or nonbinary, or who use terms such as gender fluid or agender to describe their gender. While relatively few U.S. adults are transgender, a growing share say they know someone who is (44% today vs. 37% in 2017). One-in-five say they know someone who doesn't identify as a man or woman.
In order to better understand the experiences of transgender and nonbinary adults at a time when gender identity is at the center of many national debates, Pew Research Center conducted a series of focus groups with trans men, trans women and nonbinary adults on issues ranging from their gender journey, to how they navigate issues of gender in their day-to-day life, to what they see as the most pressing policy issues facing people who are trans or nonbinary. This is part of a larger study that includes a survey of the general public on their attitudes about gender identity and issues related to people who are transgender or nonbinary.
The terms transgender and trans are used interchangeably throughout this essay to refer to people whose gender is different from the sex they were assigned at birth. This includes, but is not limited to, transgender men (that is, men who were assigned female at birth) and transgender women (women who were assigned male at birth).
Nonbinary adults are defined here as those who are neither a man nor a woman or who aren't strictly one or the other. While some nonbinary focus group participants sometimes use different terms to describe themselves, such as "gender queer," "gender fluid" or "genderless," all said the term "nonbinary" describes their gender in the screening questionnaire. Some, but not all, nonbinary participants also consider themselves to be transgender.
References to gender transitions relate to the process through which trans and nonbinary people express their gender as different from social expectations associated with the sex they were assigned at birth. This may include social, legal and medical transitions. The social aspect of a gender transition may include going by a new name or using different pronouns, or expressing their gender through their dress, mannerisms, gender roles or other ways. The legal aspect may include legally changing their name or changing their sex or gender designation on legal documents or identification. Medical care may include treatments such as hormone therapy, laser hair removal and/or surgery.
References to femme indicate feminine gender expression. This is often in contrast to "masc," meaning masculine gender expression.
Cisgender is used to describe people whose gender matches the sex they were assigned at birth and who do not identify as transgender or nonbinary.
Misgendering is defined as referring to or addressing a person in ways that do not align with their gender identity, including using incorrect pronouns, titles (such as "sir" or "ma'am"), and other terms (such as "son" or "daughter") that do not match their gender.
References to dysphoria may include feelings of distress due to the mismatch of one's gender and sex assigned at birth, as well as a diagnosis of gender dysphoria, which is sometimes a prerequisite for access to health care and medical transitions.
The acronym LGBTQ+ refers to lesbian, gay, bisexual, transgender, queer (or, in some cases, questioning), and other sexual orientations or gender identities that are not straight or cisgender, such as intersex, asexual or pansexual.
Pew Research Center conducted this research to better understand the experiences and views of transgender and nonbinary U.S. adults. Because transgender and nonbinary people make up only about 1.6% of the adult U.S. population, this is a difficult population to reach with a probability-based, nationally representative survey. As an alternative, we conducted a series of focus groups with trans and nonbinary adults covering a variety of topics related to the trans and nonbinary experience. This allows us to go more in-depth on some of these topics than a survey would typically allow, and to share these experiences in the participants' own words.
For this project, we conducted six online focus groups, with a total of 27 participants (four to five participants in each group), from March 8-10, 2022. Participants were recruited by targeted email outreach among a panel of adults who had previously said on a survey that they were transgender or nonbinary, as well as via connections through professional networks and LGBTQ+ organizations, followed by a screening call. Candidates were eligible if they met the technology requirements to participate in an online focus group and if they either said they consider themselves to be transgender or if they said their gender was nonbinary or another identity other than man or woman (regardless of whether or not they also said they were transgender). For more details, see the Methodology.
Participants who qualified were placed in groups as follows: one group of nonbinary adults only (with a nonbinary moderator); one group of trans women only (with a trans woman moderator); one group of trans men only (with a trans man moderator); and three groups with a mix of trans and nonbinary adults (with either a nonbinary moderator or a trans man moderator). All of the moderators had extensive experience facilitating groups, including with transgender and nonbinary participants.
The participants were a mix of ages, races/ethnicities, and were from all corners of the country. For a detailed breakdown of the participants' demographic characteristics, see the Methodology.
The findings are not statistically representative and cannot be extrapolated to wider populations.
Some quotes have been lightly edited for clarity or to remove identifying details. In this essay, participants are identified as trans men, trans women, or nonbinary adults based on their answers to the screening questionnaire. These words don't necessarily encompass all of the ways in which participants described their gender. Participants' ages are grouped into the following categories: late teens; early/mid/late 20s, 30s and 40s; and 50s and 60s (those ages 50 to 69 were grouped into bigger "buckets" to better preserve their anonymity).
These focus groups were not designed to be representative of the entire population of trans and nonbinary U.S. adults, but the participants' stories provide a glimpse into some of the experiences of people who are transgender and/or nonbinary. The groups included a total of 27 transgender and nonbinary adults from around the U.S. and ranging in age from late teens to mid-60s. Most currently live in an urban area, but about half said they grew up in a suburb. The groups included a mix of White, Black, Hispanic, Asian and multiracial American participants. See Methodology for more details.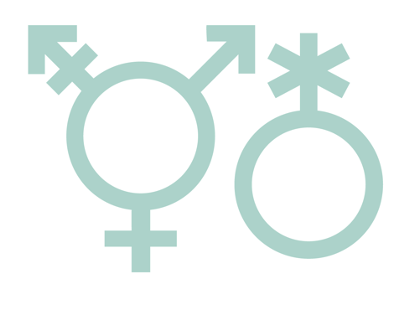 Identity and the gender journey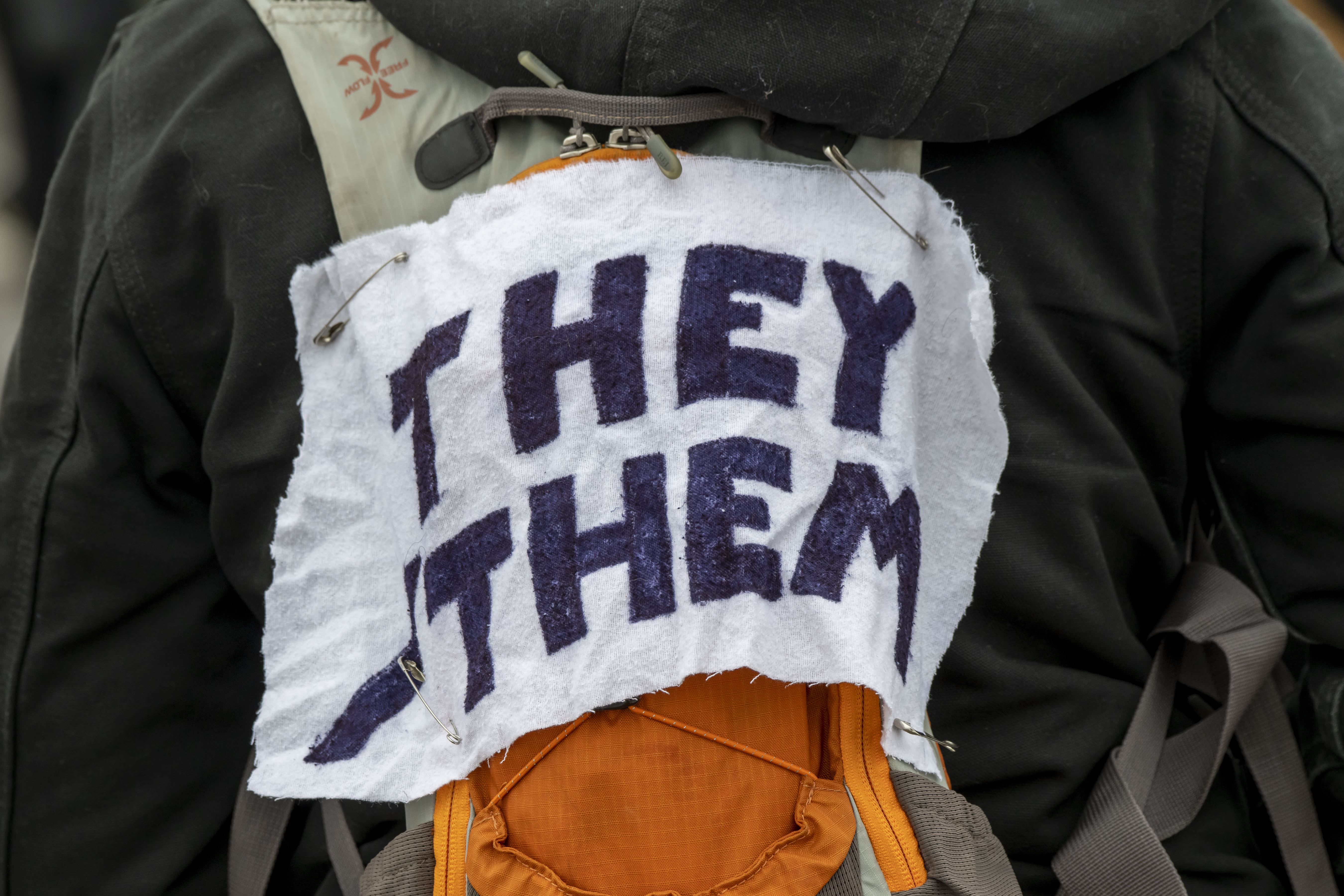 Most focus group participants said they knew from an early age – many as young as preschool or elementary school – that there was something different about them, even if they didn't have the words to describe what it was. Some described feeling like they didn't fit in with other children of their sex but didn't know exactly why. Others said they felt like they were in the wrong body.
Many participants were well into adulthood before they found the words to describe their gender. For those focus group participants, the path to self-discovery varied. Some described meeting someone who was transgender and relating to their experience; others described learning about people who are trans or nonbinary in college classes or by doing their own research.
Focus group participants used a wide range of words to describe how they see their gender. For many nonbinary participants, the term "nonbinary" is more of an umbrella term, but when it comes to how they describe themselves, they tend to use words like "gender queer" or "gender fluid." The word "queer" came up many times across different groups, often to describe anyone who is not straight or cisgender. Some trans men and women preferred just the terms "man" or "woman," while some identified strongly with the term "transgender." The graphic below shows just some of the words the participants used to describe their gender.
The way nonbinary people conceptualize their gender varies. Some said they feel like they're both a man and a woman – and how much they feel like they are one or the other may change depending on the day or the circumstance. Others said they don't feel like they are either a man or a woman, or that they don't have a gender at all. Some, but not all, also identified with the term transgender.
Some participants said their gender is one of the most important parts of their identity, while others described it as one of many important parts or a small piece of how they see themselves. For some, the focus on gender can get tiring. Those who said gender isn't a central – or at least not the most central – part of their identity mentioned race, ethnicity, religion and socioeconomic class as important aspects that shape their identity and experiences.
Some participants spoke about how their gender interacted with other aspects of their identity, such as their race, culture and religion. For some, being transgender or nonbinary can be at odds with other parts of their identity or background.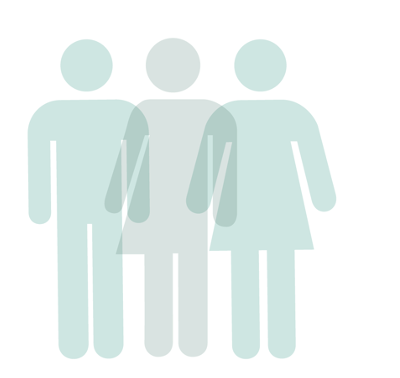 Navigating gender day-to-day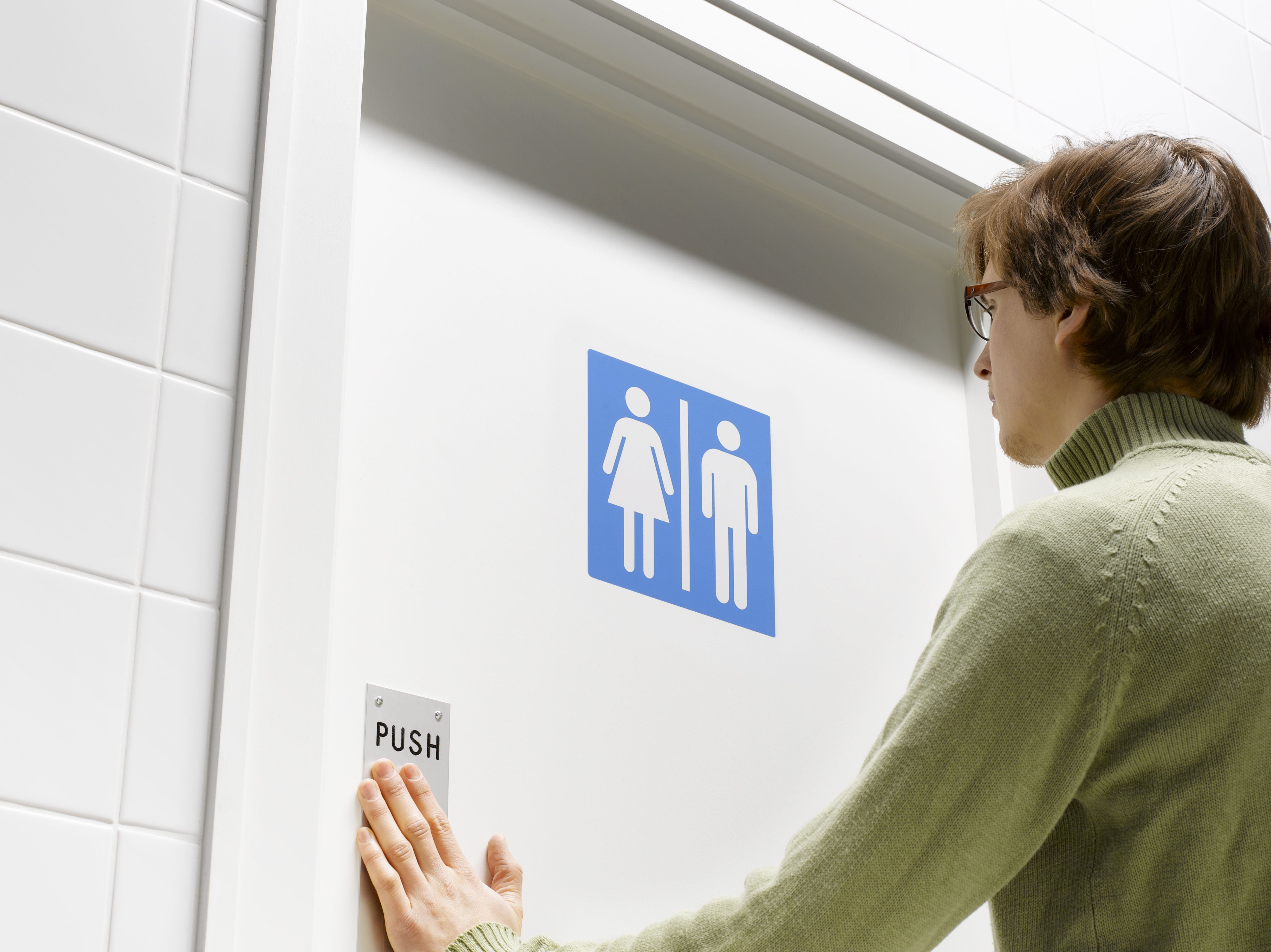 For some, deciding how open to be about their gender identity can be a constant calculation. Some participants reported that they choose whether or not to disclose that they are trans or nonbinary in a given situation based on how safe or comfortable they feel and whether it's necessary for other people to know. This also varies depending on whether the participant can easily pass as a cisgender man or woman (that is, they can blend in so that others assume them to be cisgender and don't recognize that they are trans or nonbinary).
Work is one realm where many participants said they choose not to share that they are trans or nonbinary. In some cases, this is because they want to be recognized for their work rather than the fact that they are trans or nonbinary; in others, especially for nonbinary participants, they fear it will be perceived as unprofessional.
Some focus group participants said they don't mind answering questions about what it's like to be trans or nonbinary but were wary of being seen as the token trans or nonbinary person in their workplace or among acquaintances. Whether or not they are comfortable answering these types of questions sometimes depends on who's asking, why they want to know, and how personal the questions get.
Most nonbinary participants said they use "they/them" as their pronouns, but some prefer alternatives. These alternatives include a combination of gendered and gender-neutral pronouns (like she/they) or simply preferring that others use one's names rather than pronouns.
Transgender and nonbinary participants find affirmation of their gender identity and support in various places. Many cited their friends, chosen families (and, less commonly, their relatives), therapists or other health care providers, religion, or LGBTQ+ spaces as sources of support.
Many participants shared specific moments they said were small in the grand scheme of things but made them feel accepted and affirmed. Examples included going on dates, gestures of acceptance by a friend or social group, or simply participating in everyday activities.
Participants also talked about negative experiences, such as being misgendered, either intentionally or unintentionally. For example, some shared instances where they were treated or addressed as a gender other than the gender that they identify as, such as people referring to them as "he" when they go by "she," or where they were deadnamed, meaning they were called by the name they had before they transitioned.
Some participants also shared stories of discrimination, bias, humiliation, and even violence. These experiences ranged from employment discrimination to being outed (that is, someone else disclosing the fact that they are transgender or nonbinary without their permission) without their permission to physical attacks.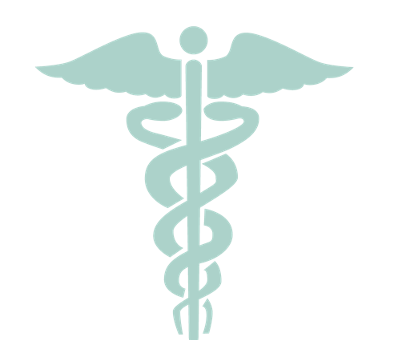 Seeking medical care for gender transitions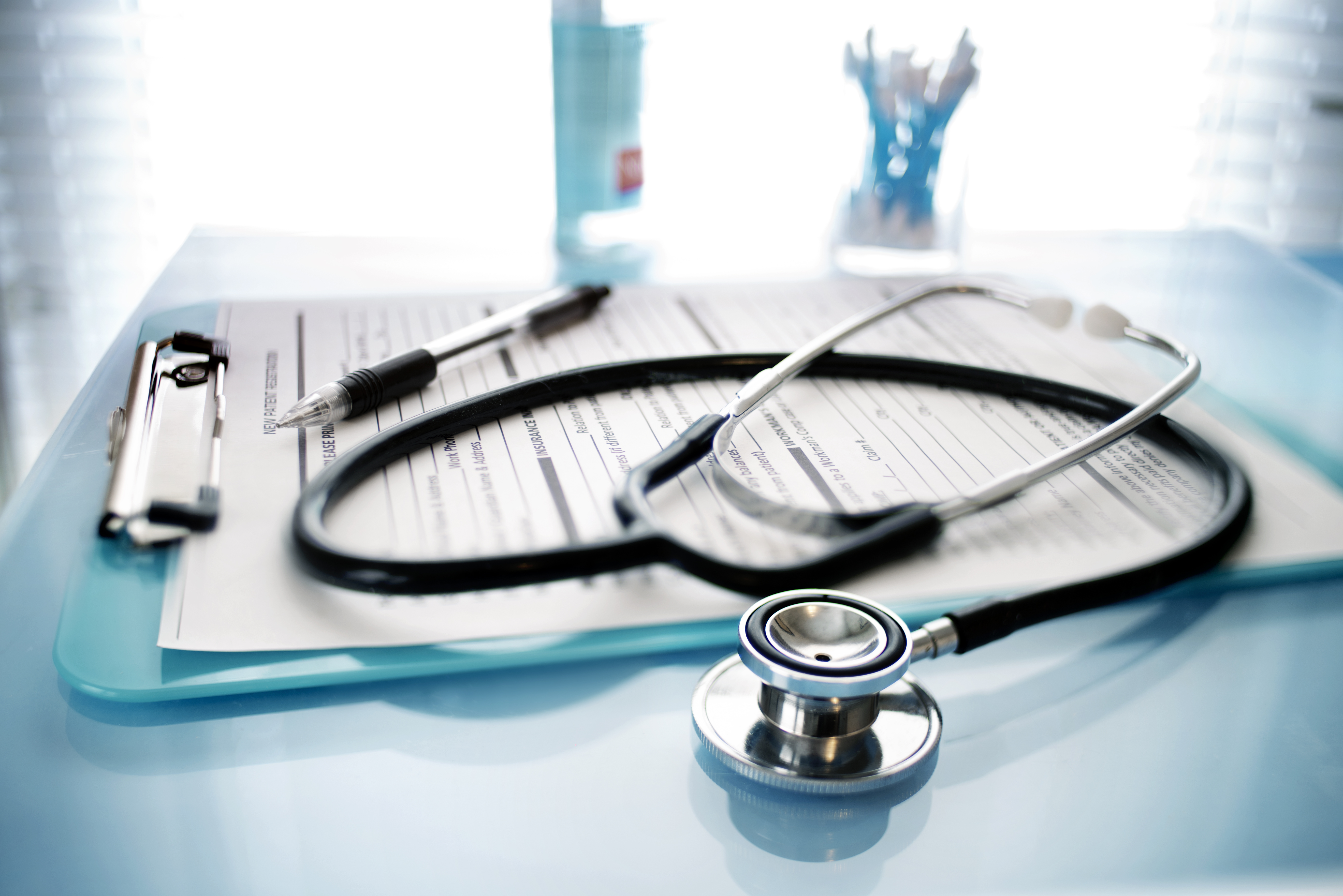 Many, but not all, participants said they have received medical care, such as surgery or hormone therapy, as part of their gender transition. For those who haven't undergone a medical transition, the reasons ranged from financial barriers to being nervous about medical procedures in general to simply not feeling that it was the right thing for them.
Many focus group participants who have sought medical treatment for their gender transition faced barriers, although some had positive experiences. For those who said there were barriers, the cost and the struggle to find sympathetic doctors were often cited as challenges.
Many people who transitioned in previous decades described how access has gotten much easier in recent years. Some described relying on underground networks to learn which doctors would help them obtain medical care or where to obtain hormones illegally.
Connections with the broader LGBTQ+ community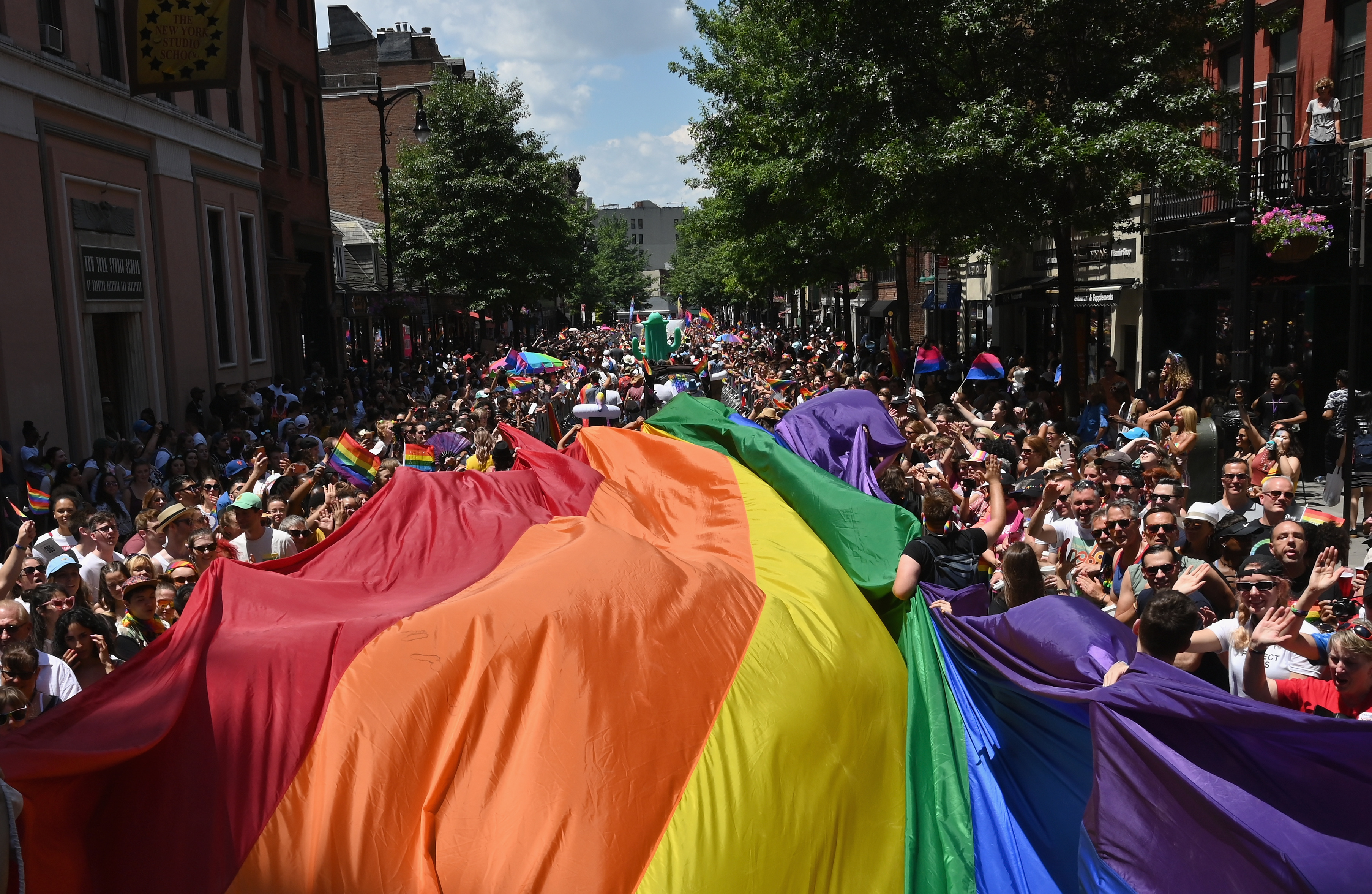 The discussions also touched on whether the participants feel a connection with a broader lesbian, gay, bisexual, transgender, and queer (LGBTQ+) community or with other people who are LGBTQ+. Views varied, with some saying they feel an immediate connection with other people who are LGBTQ+, even with those who aren't trans or nonbinary, and others saying they don't necessarily feel this way.
While many trans and nonbinary participants said they felt accepted by others in the LGBTQ+ community, some participants described their gender identity as a barrier to full acceptance. There was a sense among some participants that cisgender people who are lesbian, gay or bisexual don't always accept people who are transgender or nonbinary.
Policy and social change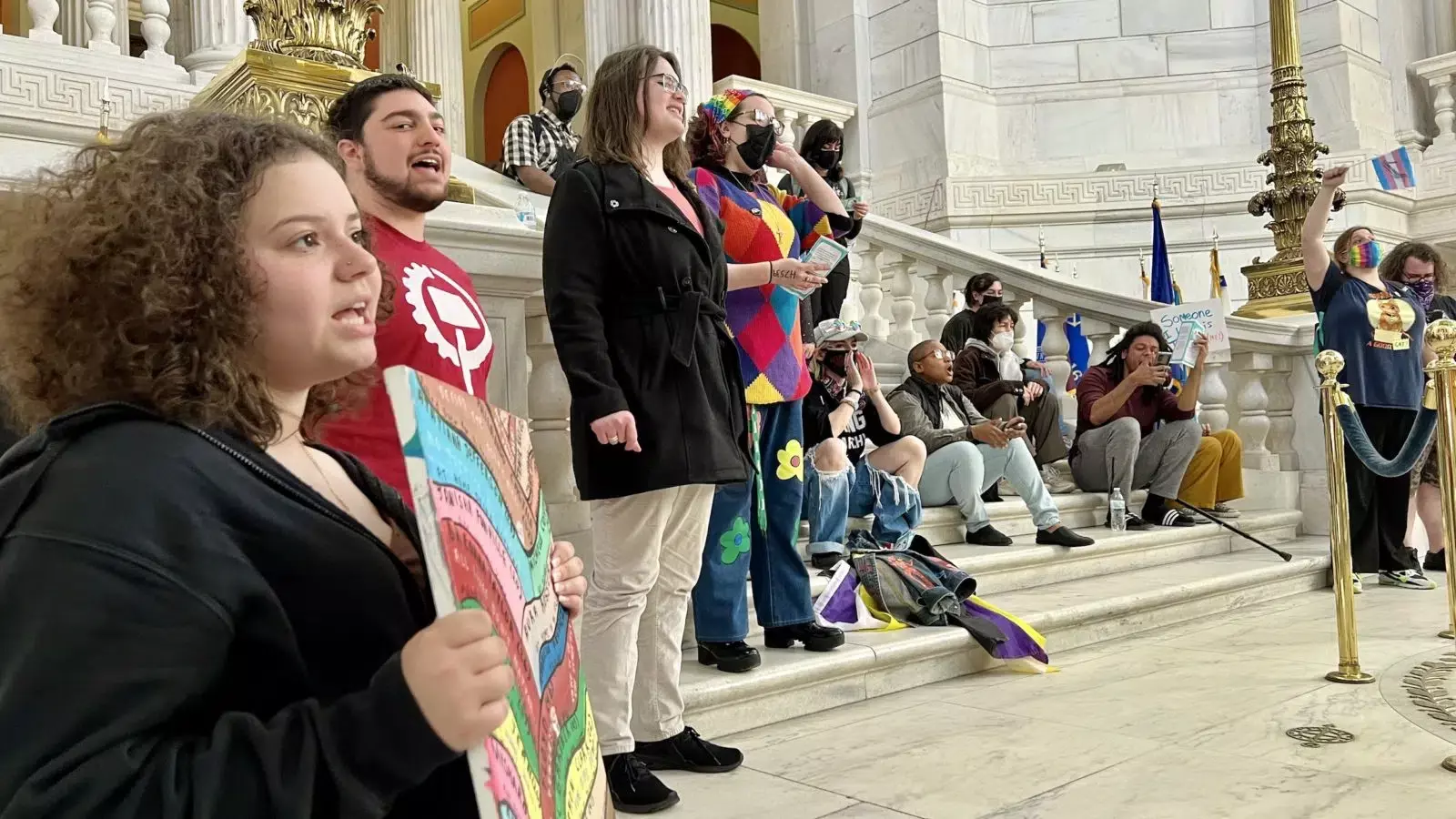 When asked to name the most important policy or political issues facing transgender and nonbinary people in the United States today, many participants named basic needs such as housing, employment, and health care. Others cited recent legislation or policies related to people who are transgender that have made national news.
Participants had different takes on what gets in the way of progress on issues facing transgender and nonbinary people. Some pointed to the lack of knowledge surrounding the history of these issues or not knowing someone who is transgender or nonbinary. Others mentioned misconceptions people might have about transgender and nonbinary people that influence their political and policy perspectives.
When asked what makes them hopeful for the future for trans and nonbinary people, some participants pointed to the way things in society have already changed and progress that has been made. For example, some mentioned greater representation and visibility of transgender and nonbinary people in entertainment and other industries, while others focused on changing societal views as things that give them hope for the future.
For many, young people are a source of hope. Several participants talked about younger generations being more accepting of those who are transgender or nonbinary and also being more accepted by their families if they themselves are trans or nonbinary.
Additional materials
Lead photo: (Angela Weiss/AFP via Getty Images)