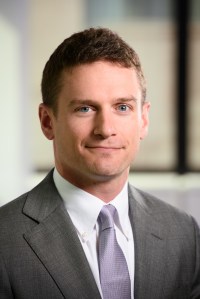 Download High-Res Photo
Displaying 31 - 40 of 52 results
Public backs legal status for immigrants brought to U.S. illegally as children, but not a bigger border wall
When the two policies are taken together, 54% of Americans both favor legal status for immigrants who came to the U.S. illegally as children and oppose expanding the border wall.
Americans are split on the principle of pre-emptive military force
Half of Americans say using military force against countries that may seriously threaten the U.S. – but have not attacked it – can often or sometimes be justified.
Americans generally positive about NAFTA, but most Republicans say it benefits Mexico more than U.S.
Most Americans say that NAFTA is good for the United States, and relatively few say that Mexico or Canada benefit more from the agreement than the U.S. does.
Americans divided in views of use of torture in U.S. anti-terror efforts
Overall, 48% of Americans say there are some circumstances under which the use of torture is acceptable in U.S. anti-terrorism efforts.
Americans still favor ties with Cuba after Castro's death, U.S. election
Three-quarters of U.S. adults approve of the decision last year to re-establish relations with Cuba, and nearly as many favor ending the trade embargo.
Behind Trump's victory: Divisions by race, gender, education
Donald Trump's win followed a campaign that revealed deep divisions that were as wide and in some cases wider than in previous elections.
Obama job approval higher, but views of him are still the most polarized in recent history
As the election for a new U.S. president nears, approval of Barack Obama's job performance is as high as it has been at any point over the last four years.
Trump faces challenge in getting a united GOP behind him
54% of Republican and Republican-leaning registered voters think disagreements within the party will keep many Republicans from supporting Trump. Fewer (38%) think the party will solidly unite behind him.
Americans' views of job availability among most positive in last 15 years
Americans are now more positive about the job opportunities available to them than they have been since the economic meltdown, when views of the job market took a nosedive.
Post-election blues? Democrats' expectations for 2015 take a dive
Fewer Americans have high hopes for 2015 than they did for 2014, a change largely driven by greater pessimism among Democrats.