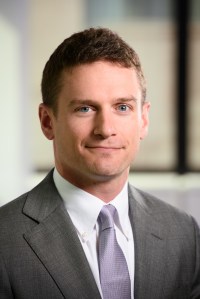 Download High-Res Photo
Displaying 21 - 30 of 52 results
Two-Thirds of Americans Expect Presidential Election Will Be Disrupted by COVID-19
Overall, 70% of U.S. adults favor allowing any voter to vote by mail if they want to.
5 facts about partisan reactions to COVID-19 in the U.S.
Republicans and Democrats have similar views on some aspects of the coronavirus outbreak, though areas of significant disagreement remain.
How we examined public attitudes about the tone of U.S. political debate
We explored how Americans feel about the tenor of debate in the country in a recent major survey about U.S. political disource. Here's how we did it.
Partisans say respect and compromise are important in politics – particularly from their opponents
Republicans and Democrats set higher standards for politicians in the other party than in their own when it comes to respect and compromise.
America's polarized views of Trump follow years of growing political partisanship
From the start of Trump's presidency, Americans have been divided along partisan lines in their views of him. Our video aims to place views of him in context.
The 2018 midterm vote: Divisions by race, gender, education
There were wide differences in voting preferences between men and women, whites and nonwhites, as well as people with more and less educational attainment.
Republicans and Democrats are optimistic about the future of their parties as midterms near
Three-quarters of Republicans say they are optimistic about the future of the Republican Party. Democrats have a similarly bright outlook for their party.
Views of Mueller's investigation – and Trump's handling of the probe – turn more partisan
Americans' views of Robert Mueller's investigation – and Donald Trump's handling of the matter – continue to grow more polarized.
Most Americans lack confidence in Trump to deal appropriately with Mueller probe
Just 41% of Americans say they are very or somewhat confident that Trump will handle matters related to the special counsel investigation appropriately. Republicans and Democrats offer starkly different assessments.
Disagreements about Trump widely seen as reflecting divides over 'other values and goals'
Sizable shares of Americans say those with views different from their own about how Trump is handling his job also probably don't share many other values.