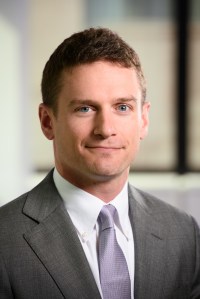 Download High-Res Photo
Displaying 41 - 50 of 52 results
Obama viewed as more caring than Bush, but no more effective
A new Pew Research Center survey finds that President Barack Obama's overall approval rating has held steady at 44%, even as he receives low marks for his handling of the surge of undocumented child immigrants at the U.S. border.
Most Americans think the U.S. is great, but fewer say it's the greatest
As Americans prepare to celebrate July 4th, 58% consider the U.S. to be one of the greatest countries in the world, but that number has declined 10 points since 2011.
Americans show modest interest in Iraq news, less interest in World Cup
More Republicans than Democrats see military service as asset for presidential candidates
As the 2016 presidential campaign ramps up, Republicans and Democrats have different wish lists when it comes to what traits they want in a candidate.
Polling on the deficit: Why question order matters
Polling organizations devote a great deal of attention to the wording of survey questions, but they need to be just as concerned about how questions are ordered. The context in which a specific question is asked, particularly what directly precedes a question in a telephone interview, often has an impact on the way people respond.
The last government shutdown and now: a different environment
As the government faces its first shutdown since 1995-1996, the standoff between the Obama administration and Republicans over the federal budget is occurring in a different public opinion environment than when President Bill Clinton faced off with the GOP-controlled House.
Lessons from the last government shutdown
The 1995-1996 government shutdowns didn't help the GOP's image, but the party had lost support among the public well before they happened.
Boehner's hard line on budget is in step with GOP primary voters
Many Americans say educational system in need of overhaul
About two-thirds of Americans say either that the education system in this country needs to be completely rebuilt (21%) or that it requires major changes.
Tea Party Republicans exert stronger influence in GOP primaries
There is a 17-point gap between the percentage of Tea Party Republicans (62%) and non-Tea Party Republicans (45%) who say they always vote in primary elections.