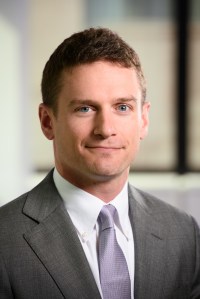 Download High-Res Photo
Displaying 11 - 20 of 52 results
Science and Scientists Held in High Esteem Across Global Publics
Majorities across 20 publics say government investments in scientific research are worthwhile and express a lot or some confidence in scientists to do what is right for the public.
Americans prioritize being a world leader in scientific achievements more than other global publics
Nearly seven-in-ten Americans think it is very important for the United States to be a world leader in scientific achievements.
U.S. Public Now Divided Over Whether To Get COVID-19 Vaccine
There are widely held concerns about the safety and effectiveness of a possible vaccine and the pace of the approval process.
Black Americans have less confidence in scientists to act in the public interest
There's a 14-point gap between the shares of White and Black adults in the U.S. who say they have a great deal of confidence in scientists.
Republicans remain far less likely than Democrats to view COVID-19 as a major threat to public health
Republicans and Democrats remain far apart in their views of the threat to public health posed by the coronavirus outbreak.
Most Americans say despite ongoing research, ways to limit spread of COVID-19 are well understood
70% of Americans say the core strategies for containing COVID-19 are well understood, even though studies have yielded conflicting advice.
Millennial and Gen Z Republicans stand out from their elders on climate and energy issues
Republicans ages 18 to 39 are more likely than their GOP elders to think humans have a large role in climate change.
Two-Thirds of Americans Think Government Should Do More on Climate
There is bipartisan support for several proposals to reduce the effects of climate change, especially for large scale tree-plantings to help absorb carbon emissions and offering tax credits to businesses that capture carbon emissions.
Partisan Differences Over the Pandemic Response Are Growing
Polling finds public trust in medical scientists has increased but only among Democrats – while optimism about a vaccine is broadly shared.
Most Americans Say Federal Government Has Primary Responsibility for COVID-19 Testing
Also, a declining share of Republicans say the coronavirus is a major threat to health in the United States.