Two years into his term as prime minister, Indians' fervor for Narendra Modi continues and optimism about India's direction and economy is on the rise.
When Indians look outside of their borders, they see their country playing a larger role in the world. And as both the U.S. and China try to strengthen their ties with India, Indians view the U.S. with warmth and China with suspicion. Here are some of the key findings from a new Pew Research Center report:
1Modi remains astoundingly popular, but there are growing partisan divides on his performance. Prime Minister Modi is seen favorably by about eight-in-ten (81%) of his countrymen, down just 6 percentage points since 2015. But approval for his performance on domestic issues such as handling of corruption and unemployment has plummeted among supporters of the opposition Indian National Congress party.
2Indians are extremely happy with their country and economy. Eight-in-ten say that the economic situation in India is good, reflecting the nation's ranking as the fastest growing major economy in the world. A large majority (65%) believe India is headed in the right direction, and roughly seven-in-ten (72%) believe that today's children will be better off financially than their parents.
3Indians overwhelmingly see their country gaining global prominence. Nearly seven-in-ten (68%) believe India plays a more important role in the world today than it did 10 years ago. By comparison, only about a fifth of Americans and Europeans (a median across 10 EU member countries) view their country as rising in importance on the global stage.
4A majority of Indians see the U.S. in a positive light, while only around a third have a favorable view of China. Indians are also fond of President Barack Obama, with 58% expressing confidence in his ability to do the right thing on the world stage. Positive views of Obama may be linked to his unlikely friendship with Modi, with whom he has met more than half a dozen times since Modi's election in 2014.
Unlike his American counterpart, Chinese President Xi Jinping is largely unknown in India (64% express no opinion of him). Opinion of Xi is more negative than positive among the minority who take a stance on his ability to handle world affairs.
And when it comes to economics, there is a clear winner in the U.S.-China rivalry. When asked to name the world's top economy, the share of Indians naming the U.S. outstrips the share naming China by a staggering 38 percentage points (51% vs. 13%).
5Climate change and ISIS are India's top international concerns. Here, Indians are in agreement with Europeans, who also rank these two issues as the greatest threats to their countries. There have been no major ISIS-led attacks in India, but the terrorist organization has made threats against the country.
Reflecting Indians' positive views of the U.S., American power and influence was viewed as the least threatening of the international issues tested. Similarly, few Indians view tensions with Russia as a cause for concern, but a much larger share sees China as threatening to their country.
Dorothy Manevich
is a former research analyst focusing on global attitudes at Pew Research Center.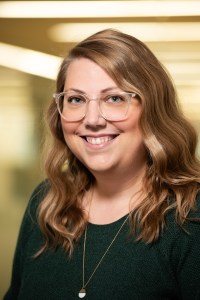 Janell Fetterolf
is a senior researcher focusing on global attitudes at Pew Research Center.