Only three Roman Catholics have ever run for president on a major party ticket, and all were Democrats. But that may be about to change. So far six Catholics (including some early favorites) are running for the 2016 Republican presidential nomination.
This bumper crop of Catholic presidential candidates comes at a time when the leadership of the Republican Party is, by many measures, becoming increasingly Catholic. For instance, the House of Representatives had 69 Catholic Republicans at the beginning of the current, 114th Congress – a group that has nearly doubled in size in the last six years and includes House Speaker John A. Boehner of Ohio and Majority Whip Steve Scalise of Louisiana.
In addition, a Roman Catholic, Wisconsin Rep. Paul D. Ryan, was the GOP's vice presidential candidate in 2012. Ryan was only the second Catholic ever to run on the Republican ticket, the first being William Edward Miller (a New York representative who was Barry Goldwater's running mate in 1964).
One reason there may be so many Catholic candidates this time around is that the GOP presidential field is unusually large, with 16 Republicans already declared and others likely on the way. Still, this is the biggest group of Catholic candidates ever to run; more than a third of the candidates so far declared are Catholics. In addition, two Catholic hopefuls – former Florida Gov. Jeb Bush and current Florida Sen. Marco Rubio – are seen by some analysts as being among the early GOP frontrunners.
In the 2012 campaign for the Republican nomination, two of the 10 major candidates (Newt Gingrich and Rick Santorum) were Catholic, as were two of the eight in 2008 (Rudy Giuliani and Keyes). The other four GOP candidates who are Catholic are Santorum, New Jersey Gov. Chris Christie, Louisiana Gov. Bobby Jindal (along with Bush, a convert to Catholicism) and former New York Gov. George Pataki.
Catholic presidential candidates used to be quite rare. With two exceptions (Wisconsin Rep. John Byrnes in 1964, and Massachusetts Governor John Volpe in 1968), all major GOP presidential candidates in the 1960s and 1970s were non-Catholics. In 1980, all eight of the major candidates were Protestant.
By the late 1980s and into the 1990s, things were changing. In 1988, there were two Catholics competing in the GOP primaries, former Secretary of State Alexander Haig and Sen. Paul Laxalt. Only one Catholic (Pat Buchanan) competed for the GOP nomination in 1992, but three Catholics vied for the top spot in 1996 (Buchanan, Bob Dornan and Alan Keyes) and then one again in 2000 (Keyes).
The current group of Catholic candidates are running at a time when Catholic voters no longer consistently favor Democrats as they have in past elections. Indeed, in recent years, Catholics have become one of the country's swing voting groups, with presidential candidates from both parties winning majorities of Catholic voters.
At the same time, Republican candidates who are Catholic must now grapple with some of the more liberal positions being taken by their church's leader, Pope Francis. Recently, Francis has been strongly critical of free-market capitalism and has come out in favor of taking tough new actions to fight climate change, positions that put him at odds with many in the GOP.
Historically, Catholics have run for high office more often as Democrats. In 1928, Democratic New York Gov. Al Smith became the first Catholic to run for president on a major party ticket. And in 1960, John F. Kennedy became the first, and so far only, Catholic elected president. Since then, the only other Catholic to secure a major party nomination for the nation's highest office has been John Kerry, a Democrat who lost to incumbent George W. Bush in 2004.
Currently, only one of the five declared Democratic presidential candidates, former Maryland Gov. Martin O'Malley, is Catholic. The first-ever Catholic vice president, Democrat Joe Biden, has not yet revealed his plans for the 2016 race.
Note: This analysis counts only established Republican candidates who ran in at least some of the party's primaries.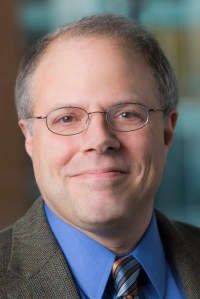 David Masci
is a former senior writer/editor focusing on religion at Pew Research Center.